A New Jersey woman who beat a black woman – said to be her wife – to death with a wine chiller has been nabbed in Texas.
Ocean County Prosecutor, Bradley Billhimer said Mayra Gavilanez-Alectus, 48, was picked up Monday by federal agents in Houston.
"It is extremely satisfying when law enforcement works together and we are able to get a dangerous person like Mayra Gavilanez-Alectus into custody," he said.
Authorities believe Gavilanez-Alectus fled the Northeast on a bus from New York City, but it wasn't clear if Texas was her final destination or if she was planning to escape the country.
Gavilanez-Alectus went on the lam after police found the body of her wife, Rebecca, in the bedroom of the Brick, N.J. home they shared, officials said.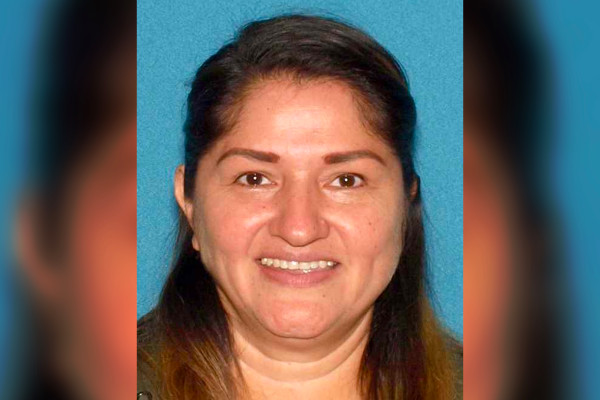 The medical examiner later determined that the 32-year-old victim had been slain by a "cylindrical container used for the purpose of chilling wine."
Gavilanez-Alectus faces a murder charge, as well as two weapons offenses. She is being held at the Harris County Jail in Texas pending extradition to New Jersey.
In a recent Facebook post, Gavilanez-Alectus praised her wife in a gushing Mother's Day tribute.
"I truly blessed that you are my wife," she wrote. "Happy Mother's Day Mi Amor!!"
Photo Credit: Facebook/Ocean County Prosecutor's Office