Minneapolis cop, Derek Chauvin who killed black man, George Floyd by kneeling on him for over 5 minutes has been arrested and charged with third-degree murder.
The criminal complaint reveals the white officer kept kneeling on the black man's neck for almost 3 minutes after he fell unconscious and said 'you're talking fine' when he begged for air.
According to Dailymail, Chauvin's bail was set at $500,000 and filed in the 4th Judicial District Court of Minnesota.
The document does not indicate whether there are any conditions set for Chauvin's release or if he is already out on bail.
The order of detention box was not checked because Chauvin, whose mugshot was released Friday night, was not ordered detained or remanded.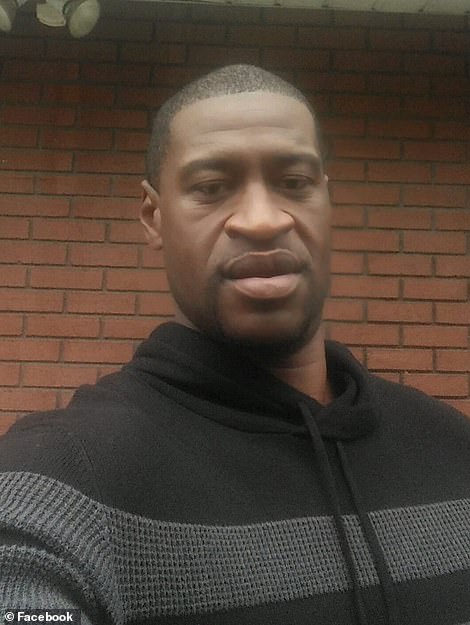 Hennepin County Attorney Mike Freeman announced Chauvin was taken into custody by state investigators on Friday afternoon and was charged with third-degree murder and manslaughter following nationwide protests and riots demanding the white officer's arrest.
The charges come a day after prosecutors had warned there was 'evidence that did not support criminal charges' in the case, saying they needed to prove Chauvin had used 'excessive' force on Floyd.
A criminal complaint on Friday shed light on the moments leading up to Floyd's death, revealing he was 'non-responsive' for almost three minutes before Chavin released him from under his knee.
'The defendant had his knee on Mr Floyd's neck for eight minutes and 46 seconds in total. Two minutes and 53 seconds of this was after Mr Floyd was non-responsive,' the report states.
It notes police officers are trained that this amount of time of restraint on a suspect in that position is in 'inherently dangerous.'
The criminal complaint details the events leading up to Floyd's death and lays out the charges that have finally been brought against Chauvin following four days of bubbling anger that the suspected murderer could walk free.
It reveals that Floyd had stopped struggling under the grip of the officers for more than a minute before he then stopped speaking and breathing.
It was then another two minutes later that Chauvin finally moved his knee from Floyd's neck.
At one point, when Floyd was still talking and breathing, one of the other officers suggested moving Floyd into a different position but Chauvin refused, telling them they were 'staying put', the complaint states.
It also says that after Floyd passed out, one of the officers checked and found no pulse, but still none of the three officers holding him down – Chauvin, Lane and Kueng – moved from their positions pinning him to the floor – or began giving him medical assistance.
The murder charge states that Chauvin caused Floyd's death 'by perpetrating an act eminently dangerous to others and evincing a depraved mind, without regard for human life'.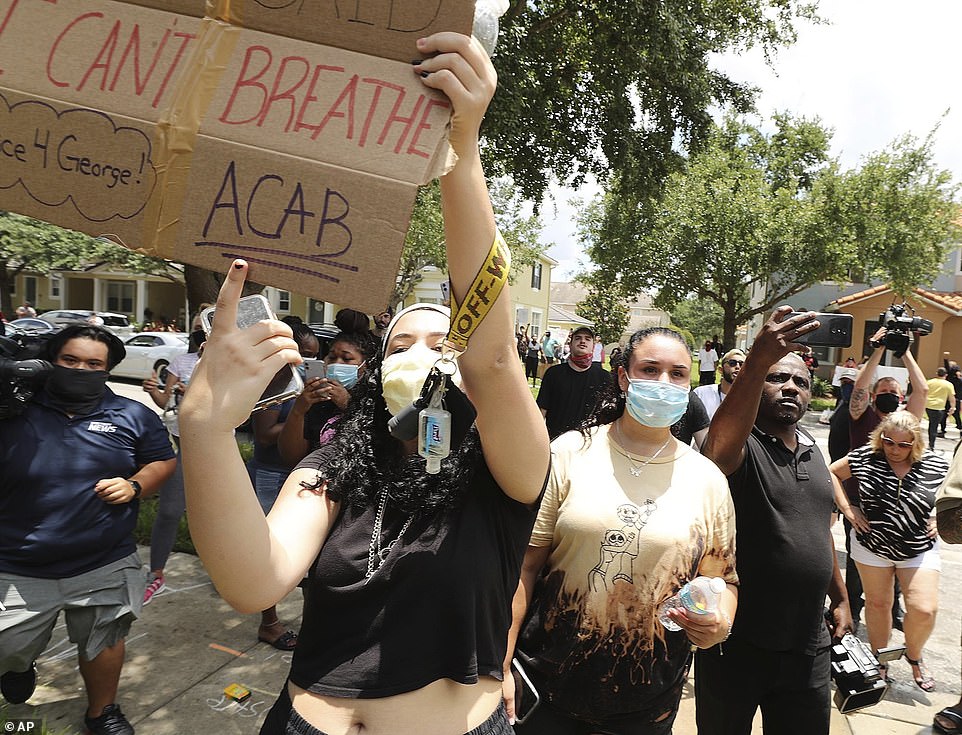 Chauvin also faces a second degree manslaughter charge citing that his 'culpable negligence' led to Floyd's death.
The preliminary results of the autopsy found 'no physical findings that support a diagnosis of traumatic asphyxia or strangulation' and that Floyd had underlying health conditions including 'coronary artery disease and hypertensive heart disease'.
It concludes that Floyd died from the 'combined effects' of him 'being restrained by the police, his underlying health conditions and any potential intoxicants in his system'.
Chauvin faces up to 35 years in prison if convicted – a 25 year maximum sentence for murder and a 10 year maximum sentence for manslaughter.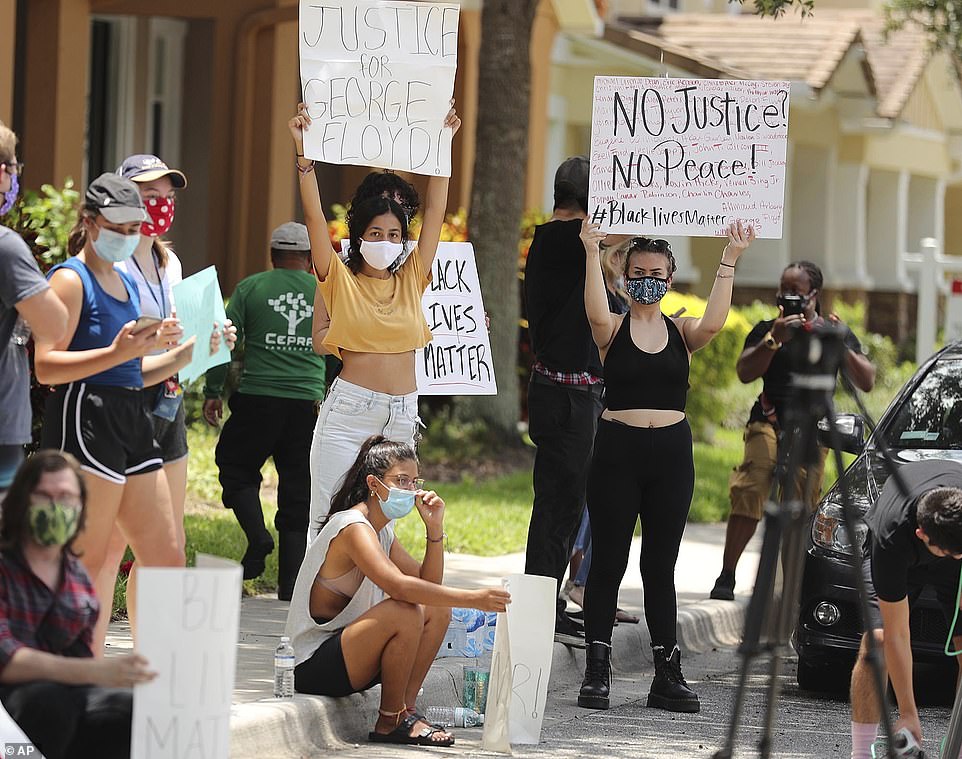 Calls are now mounting for the other three officers to be charged over Floyd's death, with protesters in Minneapolis taking to the streets chanting 'One down, three to go' and 'all four got to go' following the news.
In widely circulated footage, Floyd was seen on the ground with his hands cuffed behind his back as Chauvin pinned him to the pavement until he lost consciousness and later died.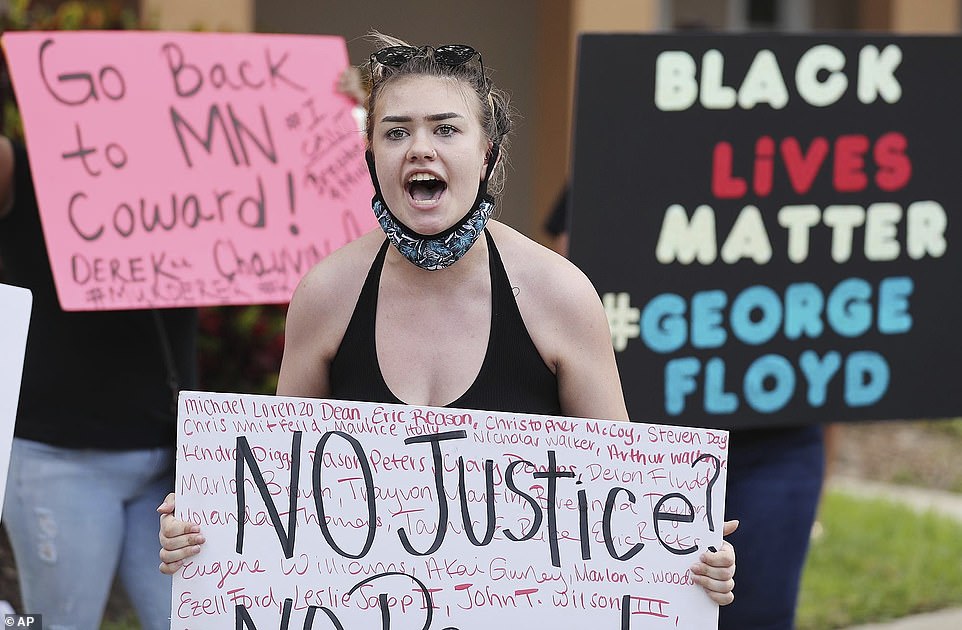 Floyd family attorney Ben Crump, who was among the first to call for criminal charges to be laid against Chauvin in the wake of Floyd's death, said the move is 'a welcome but overdue step on the road to justice' and demanded he be tried for murder in the first degree.