Georgia's governor Brian Kemp is backing a plan to overhaul the state's citizen's arrest law, nearly one year after two white men fatally shot Ahmaud Arbery, a Black man they claimed had committed a crime.
Kemp's office said the bill, which will be carried by state Rep. Bert Reeves (R), would overhaul the state's current citizen's arrest law to help eliminate "any potential legal loopholes that could be used to justify vigilantism."
Currently, a "private person may arrest an offender if the offense is committed in his presence or within his immediate knowledge," the law states.
"If the offense is a felony and the offender is escaping or attempting to escape, a private person may arrest him upon reasonable and probable grounds of suspicion," it continues.
The antiquated law has been in existence since 1863.
Advocates say the law is steeped in racism and slavery, and was used to round up suspected escaped slaves and then as a justification for the lynching of African Americans.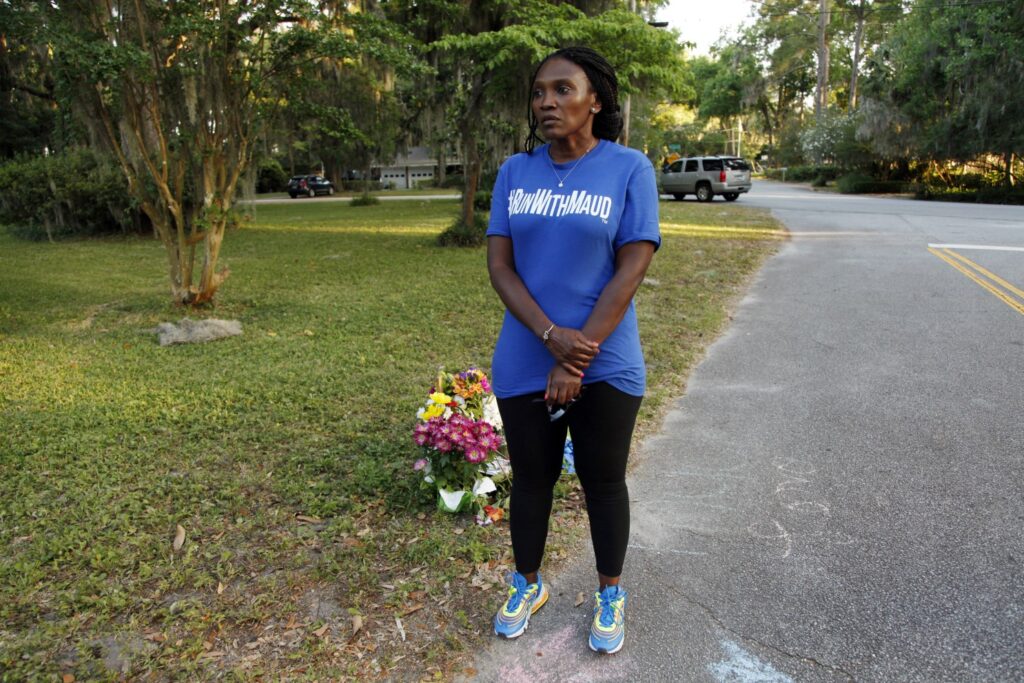 Gov. Brian Kemp said Tuesday that he wants to end the citizen's arrest practice. Kemp's plan would let security guards, store employees and restaurant employees hold alleged wrongdoers for up to an hour until law enforcement arrives.
"Ahmaud was a victim of vigilante-style of violence that has no place in Georgia," Kemp said. "And some tried to justify the actions of his killers by claiming they had the protection of an antiquated law that is ripe for abuse."
Arbery's mother Wanda Jones told News4Jax that she's "overwhelmed" by the possibility, as Kemp's statement comes just one week shy of the one-year anniversary of her son's death.
In the lead-up to Kemp's announcement, the advocacy group JustGeorgia, a coalition of lawyers, and organizations committed to transforming the legal system and ending racialized violence in the state, have been ramping up pressure. Organizational partners include the Georgia NAACP and the Southern Center for Human Rights.
James Woodall, president of the Georgia NAACP, said he supports the bill as its currently written.
"Private citizens detaining or arresting other citizens creates a public safety issue," said Woodall in an interview with 11Alive. "And that's not us saying that, these are sheriffs and police officers and lawyers who say these issues are one that lack of transparency in these engagements."
"It is high time to repeal Georgia's Citizen's Arrest law," said Marissa Dodson, Public Policy Director at the Southern Center for Human Rights in a statement. "It is unnecessary, dangerous, and has held a central role in perpetuating anti-Black vigilante violence both recently and historically."
The repealing of the citizen's arrest law comes almost a year after prosecutors originally cited the law as reason not to charge the two white men, father and son Gregory and Travis McMichael, in the killing of Arbery, a Black man, according to The Atlanta Journal Constitution.
Arbery was 25 years old when he was fatally shot in February in Brunswick after a confrontation with the McMichaels. The father and son had been following Arbery, whose family said had been jogging and unarmed at the time, in their truck after they claimed they thought he was a burglary suspect.
The McMichael were arrested in May, almost three months after the fatal shooting, after footage of the incident went viral online. The two have since been charged with murder and aggravated assault.
NEWS/PHOTO SOURCE: NewsOne | AP | wrdw | News Agencies