Donald Trump's second impeachment trial is slated to begin today, and analysts reckon it will look much different from the first.
Mr Trump is the first US president to be impeached twice by the House of Representatives, and will make history as well as the first former president to be put on trial in the Senate.
The Senate trial focuses on Trump's role in inciting the insurrection in the Capitol Hill on January 6, which resulted in five deaths and dozens of arrests.
Prior to the riot, Trump spoke to followers in Washington, DC, at a gathering to falsely denounce 2020 election as fraudulent in an attempt to disrupt Congress from confirming President Joe Biden's win. He later asked his supporters, constituting of neo-fascist white supremacist groups like the "Proud Boys", to "fight like hell" to restore his 'stolen' mandate.
Following the day's events, Trump's Twitter account was suspended among other social media accounts.
According to reports, dozens of the nearly 140 people who have been charged in connection with the Capitol attack argued as part of their criminal defenses that they stormed the building because the president told them to.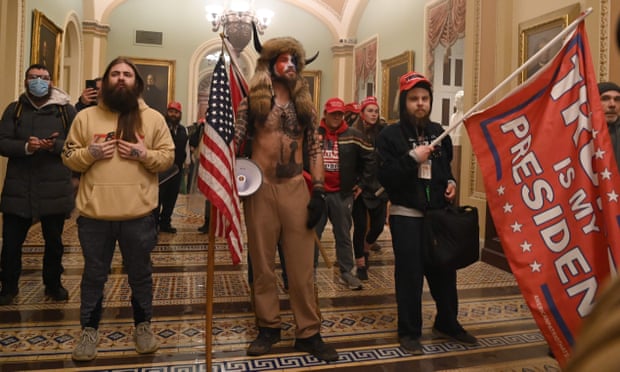 The trial is expected to last at least through the week, but leaders from both parties are seen as not wanting it to run as long as the prior impeachment trial, which stretched to 15 days over January and February.
Trump's defense team argue that he should not be tried at because he's no longer in office.
However, Democrats say that argument is legally flawed and counter to precedent, and a 'get-away ticket' for erring presidents.
It remains to be seen how the matter unfolds.
NEWS/PHOTO SOURCE: World News Agencies | J Scott Applewhite/AP