The controversial Vice President of Equatorial Guinea Teodoro Obiang Mangue, son of current President Teodoro Obiang Nguema, is among five individuals sanctioned by the UK for "serious corruption"charges. The other individuals who have been banned from the UK and have had their assets frozen include, Alex Nain Saab Morán and Alvaro Enrique Pulido Vargas from Venezuela, Kudakwashe Regimond Tagwirei from Zimbabwe and Nawfal Hammadi Al-Sultan from Iraq

Teodoro, 53, had reportedly used aid money to purchase Michael Jackson's crystal-studded gloves for his "Bad" tour for $275,000.
Widely regarded as a playboy, the Vice President has fleets of luxury cars and properties across the UK, US, and other countries.
Britain's Foreign Secretary Dominic Raab announced the imposition of sanctions on the five foreign dignitaries.
Teodoro participated in "corrupt contracting arrangements and solicited bribes, to fund a lavish lifestyle inconsistent with his official salary as a government minister", the Foreign Office said.
Obiang bought a $100m (£72m) mansion in Paris, a $38m (£28m) private jet, dozens of luxury vehicles – among them Ferraris, Bentleys and Astons Martins.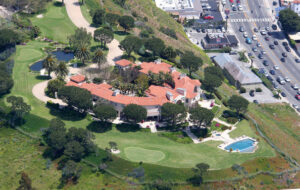 The asset freezes and travel bans against the five individuals will ensure that they are no longer able to channel their money through UK banks or enter the country.
Mr Raab said: "The action we have taken today targets individuals who have lined their own pockets at the expense of their citizens.
"The UK is committed to fighting the blight of corruption and holding those responsible for its corrosive effect to account.
"Corruption drains the wealth of poorer nations, keeps their people trapped in poverty and poisons the well of democracy."
The Equatorial Guinea – which was ruled by Spain between 1788 and 1968 – is a tiny oil-rich nation in central Africa. Its first ruler was overthrown by his nephew, Teodoro Obiang Nguema, in 1979 and he has ruled ever since.
According to UNICEF, a third of Equatorial Guinea's population does not have access to basic sanitation, and the World Bank estimates more than 76% of the population live in poverty. Meanwhile, investigations show that Obiang has spent over $500m since he was appointed government minister in 1998..
NEWS/PHOTO SOURCE: World News Agencies | AP