USA – A Hennepin County judge on Thursday reinstated third-degree murder charges against former Minneapolis Police officer Derek Chauvin accused for the murder of George Floyd.
The white cop already faces charges of second-degree unintentional murder and second-degree manslaughter, and he has pleaded not guilty to all three charges.
The added charge, added by Hennepin County District Judge Peter Cahill, carries a maximum penalty of up to 25 years in prison and increases the likelihood of a conviction on at least one of the charges.
The trial began Tuesday with jury selection at the heavily fortified Hennepin County Government Center.
"The charge of 3rd-degree murder, in addition to manslaughter and felony murder, reflects the gravity of the allegations against Mr. Chauvin," Minnesota Attorney General Keith Ellison said in a statement. "We look forward to presenting all three charges to the jury."
Attorneys Ben Crump and Antonio Romanucci said in a statement Thursday night that they are "gratified" the judge has included a third-degree murder charge.
"The trial is very painful and the family needs closure. We're pleased that all judicial avenues are being explored and that the trial will move forward," the statement read.
George Floyd, 46, an unarmed Black man, died on May 25, 2020, after getting arrested under suspicion of paying with a fake 20-dollar bill.
Three officers pushed him to the ground outside the supermarket and Derek Chauvin kneeled on Floyd's next for just shy of 9 minutes, despite Floyd begging to be able to breathe.
Floyd lost consciousness and instantly died, according to the autopsy.
The death triggered mass protests against police violence and racism in the US. Demonstrations were witnessed in other countries as well.
Justice for Floyd is the primary objective of Chauvin's murder trial. But, as NewsOne observes, whether that justice can actually be achieved is a completely different story.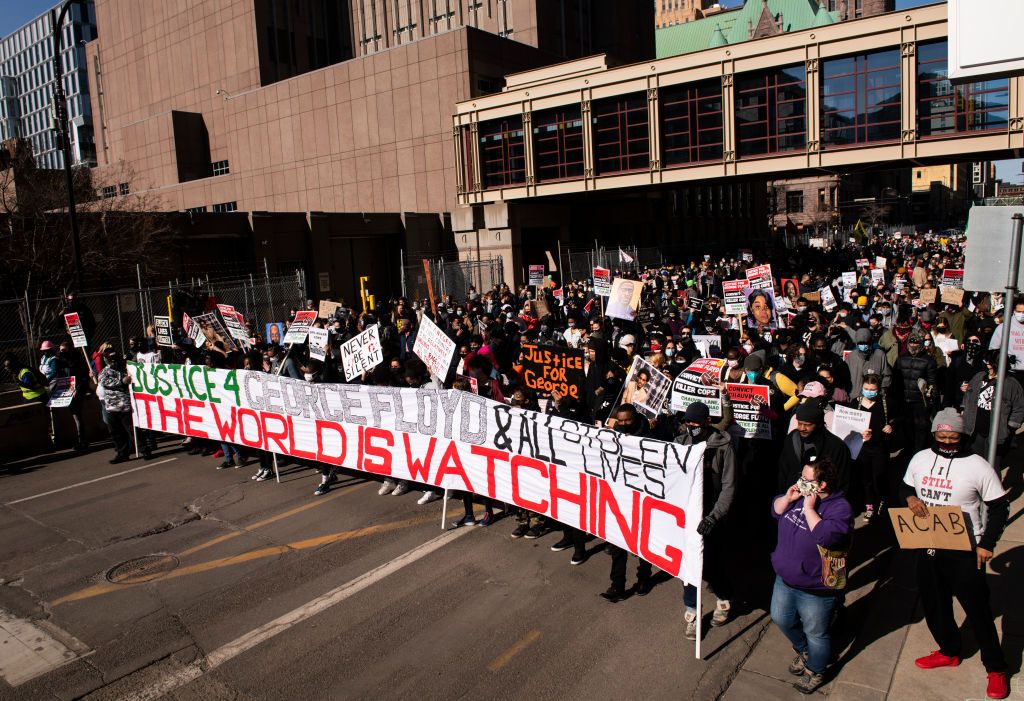 Contiinue to NewsOne to find compelling photos, video and other key moments from the trial.
NEWS/PHOTO SOURCE: NewsOne | News Agencies | Getty Images