With a disturbing decades-long cringeworthy track record of fielding incompetent hands into sensitive posts, a most shocking contrast to its enviable position in the USA as the highest academically achieving ethnic group, Nigeria,s snail-paced and near retrogressive stride in development is leaving its highly talented citizenry, both in the north and south, feeling cruelly shortchanged, insanely frustrated and understandably, their foreign friends, utterly confused!
Added to other debilitating factors, Africa,s biggest economy with vast unused arable land might find itself hurled into a food crisis pretty soon, as vulnerable farmers find themselves enmeshed in a sinister, logic-defying confrontation; a somewhat unofficial war declared against them by hitherto peaceful gun-wielding herdsmen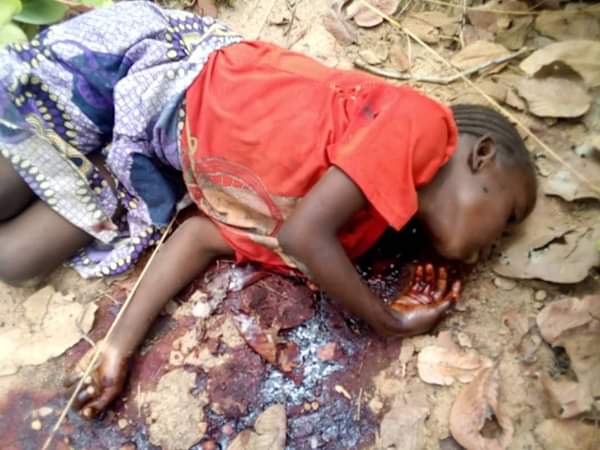 Since the inception of the Buhari led administration, acute levels of insecurity and maladministration have near engulfed Black Africa's nation of hope. Boko haram and iswap, Islamic insurgent groups conceived in the Muslim north, have inflicted both human and economical devastations upon Nigeria, sinking its population by about 32,000 in a space of 12-years with horrendous levels of human displacements in the millions
With most government key positions allegedly cornered by northern Nigerians of Muslim extraction, cries of nepotism and incompetence leveled against the current leaders may sound justified, but the more troubling for all has been the sinister unabated push in the National Assembly of logic-defying, mind-numbing bills that would supposedly strip natives of the sovereignty over their ancestral lands and waterways.
These actions have aroused fiery suspicions amongst pockets of non muslim tribes up north and the majority Christian dorminated Middle Belt and southern tribes, with terrifying flashbacks of the not so long ago, holocaust of Black enslavement and its attendant colonial invasions!
From the controversial "human settlement policy" RUGA to the questionable water resources bill. Sadistic pile up of foreign debts in the billions of dollars to the absurdity of dialoguing with criminal bandits. Excitedly deploying the full menacing might of the military against struggling Christian tribes down south at the slightest provocation whilst cuddling killer cattle herders at the expense of poor farmers and their communities. Rumours and accusations of a sneaky usurpation agenda of circular Nigeria via a carefully calculated Islamization and Fulanization process using the dependable weapons of miseducation, poverty, intimidation and strategic-state-induced economic hardships are now more than ever rife!
As the rest of Africa and by extension the Black world wait on Nigeria to dress up, square its shoulders and take its rightful seat amongst the committee of nations as the leading voice for the Black race, intellectual artist Seun Kuti, son of legendary Afrobeat musician Fela Anikulapo Kuti, gives a more comprehensive and indeed haunting insight into Nigeria's endless "man-made" tragedies, in a recent video to fans. He clinically unmasks a vicious grey fault line weaponized by a frighteningly acculturated privileged few who's loyalty- religion nor tribe regardless- lay both in their pockets and pillaging outside forces
What does this portend?
IMAGE: Seun Kuti