Police in New York have taken serious action against an NYPD veteran cop for using an illegal chokehold on a man during a caught-on-video Queens boardwalk arrest.
Officer David Afanador was arrested on Thursday and charged. He had since been suspended after a video of the Sunday incident went viral.
He was charged Thursday with strangulation and attempted strangulation, according to Police. He was due for his initial court appearance in Queens Criminal Court later in the day.
"The arrest … is the first step in getting justice," said attorney Sanford Rubenstein, who represents victim Ricky Bellevue. "The next step is for the officer to be convicted and sentenced to jail."
Daily News reported that the state's newly-passed Eric Garner Anti-Chokehold Act, named for the Staten Island man killed by a police chokehold six years ago, makes use of the banned tactic a felony in New York.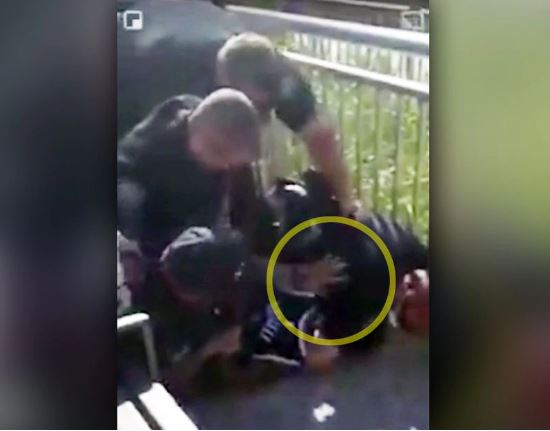 The incident last Sunday morning on a Rockaway Beach boardwalk came after Bellevue and two other men were taunting Afanador and several other officers. The accused cop grabbed the 35-year-old Bellevue after he reached for an unidentified object and approached a second officer.
"You scared?" asked Bellevue in the videotaped encounter. "You scared?"
A video taken on the Rockaway Beach boardwalk in Queens shows Officer David Afanador, who's white, using an apparent chokehold on a black man as a crowd of bystanders curse the cop. When one bystander starts screaming "Yo, he's choking him! Let go!" another cop can be seen patting Afanador, circled in yellow, apparently signaling for him to release the man.
Afanador wrapped his arm about Bellevue's neck — with the suspect apparently passing out briefly before a second cop pulls his colleague away. Afanador was suspended without pay shortly after the video of the incident became public.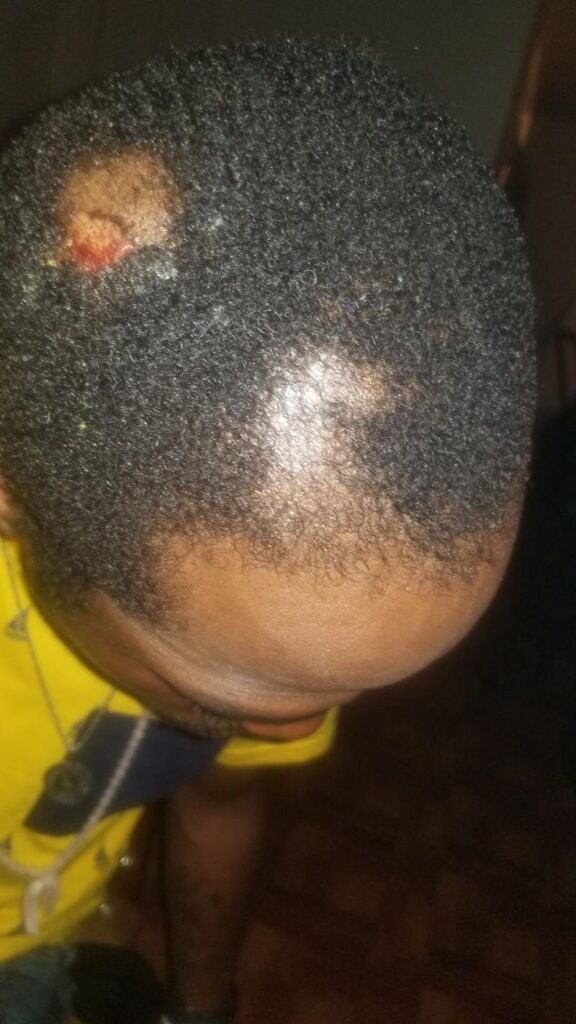 Afanador, who joined the NYPD in 2005, was investigated eight times by the Civilian Complaint Review Board for 18 charges. One involved an excessive force allegation involving a chokehold in January 2010, a charge that the CCRB ruled unsubstantiated.
He was also acquitted of criminal charges four years ago for an August 2014 where a 16-year-old suspect was allegedly beaten and pistol-whipped so severely that several of the youth's teeth were cracked.
The state chokehold ban was enacted after the May 25 killing of George Floyd beneath the knee of a Minneapolis cop, setting off national demonstrations and demands for police reform.
Photo Credit: Jesse Ward/for New York Daily News