Two persons have reportedly survived after a plane carrying more than 100 passengers and crew crashed into houses near an airport in Karachi, Pakistan.
According to Metro UK, the Pakistan International Airlines (PIA) flight was travelling from Lahore to Jinnah International Airport when it went down in a residential neighbourhood, according to reports.
The mayor of Karachi, at the scene of the crash, initially said all of the 107 passengers and crew died, but The Pakistan civil aviation officials have said at least two people survived.
It has not been confirmed if anyone on the ground was injured or killed. Witnesses said the Airbus A320 appeared to attempt to land two or three times before crashing into several homes.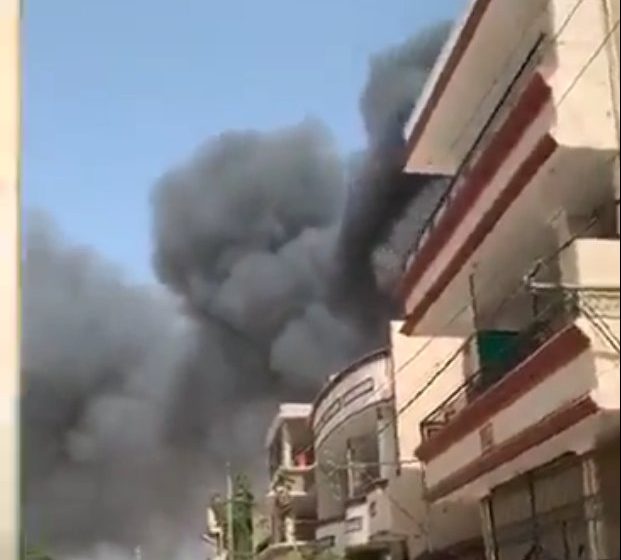 The spokesman for the country's aviation authority, Abdul Sattar Khokhar, said: 'The plane crashed in Karachi. We are trying to confirm the number of passengers but initially it is 99 passengers and eight crew members'. Pakistan media reported that Pak Army Quick Reaction Force and Pakistan Rangers are at the scene of the incident to assist in relief and rescue efforts. Rescue workers can been seen attending to people on stretchers and covering the bodies of victims recovered from the rubble. Prime minister Imran Khan tweeted: 'Shocked & saddened by the PIA crash. . . Immediate inquiry will be instituted. Prayers & condolences go to families of the deceased.'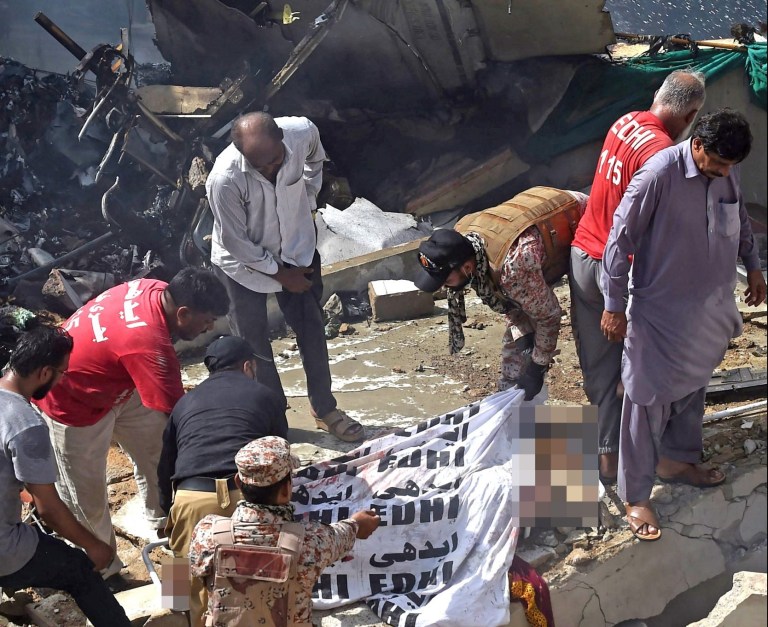 The plane was about to land when it crashed near Model Colony, a neighbourhood of the southern city of Karachi about two-miles north-east of Jinnah International Airport. The area is said to be a heavily populated civilian area. Resident Abdul Rahman said he saw the aircraft circle at least three times, appearing to try to land at the airport before it crashed into several houses. Police and military had cordoned off the area. PIA's chief engineer signed a separate certificate on April 28 saying all maintenance had been conducted on the plane and it was 'fully airworthy and meets all the safety' standards.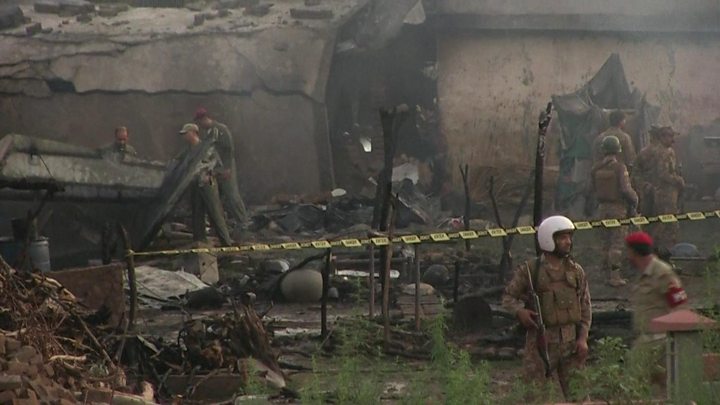 The crash comes just days after Pakistan began allowing commercial flights to resume.
Photo Credit: AP/AFP/Getty Images/@MurtazaViews