A Black man identified as Augustin M., was beaten unconscious in Paris by a mob of Caucasian men wielding baseball bats. The incident took place in a launderette in Soisy-sous-Montmorency, a town north of Paris.
The father of two had told them to put on face masks due to the threat of the Wuhanvirus, but they refused. One of the men in particular took serious offence and got aggressive.
'I asked him to put on his mask, but he refused,' said Augustin, who was in a laundry in a Lidl supermarket car park. 'The situation became tense.'
They left, but a few minutes later one of them returned with three friends, two of them brandishing baseball bats.
'I was alone in the laundry room and this time two other men joined them,' said Augustin.
'They beat me up with baseball bats and I fell to the ground. They continued to hit me while I was on the ground and I passed out for a few minutes.'
Surveillance video given to Le Parisien newspaper and then posted online shows Augustin being hit repeatedly before he collapses on the floor.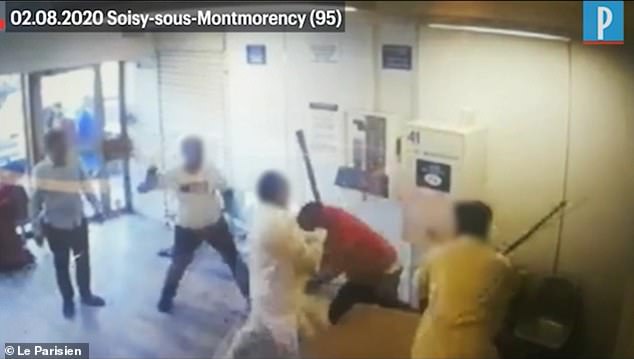 Augustin was rushed to the hospital and diagnosis showed he suffered serious injuries to the head, arms and legs. He told detectives that 'I could have been killed!'
Augustin said his children saw him bleeding on the ground, and that 'They are only five and seven years old and they are traumatised.'
He has filed a complaint to police for 'aggravated violence'.
It remains to be seen, if Africans will ever draw into themselves to collectively ask very crucial questions with regards to race
SOURCE: Mail Online