Atiku Abubakar Bagudu, a Nigerian politician exposed by the United States as one of the conmen who helped a former dictator, Sani Abacha steal billions of dollars from Nigeria after forcing himself into power accusing politicians of corruption has been rewarded by his people who elected him as Governor.
He is today, the current governor of Kebbi, a state in northern Nigeria after being re-elected in 2019. A position meant for men of integrity. He had served as the Senator for Kebbi Central constituency of Kebbi state.
Bagudu who is said to be just as corrupt and dishonest as Sani Abacha was among the many conspirators who planned with the late dictator to embezzle billions of dollars supposed to be used to execute impactful infrastructural projects in Nigeria; but the kleptomaniac Abacha stole the money and deposited it in different foreign accounts in Switzerland, UK, US and other countries in Europe.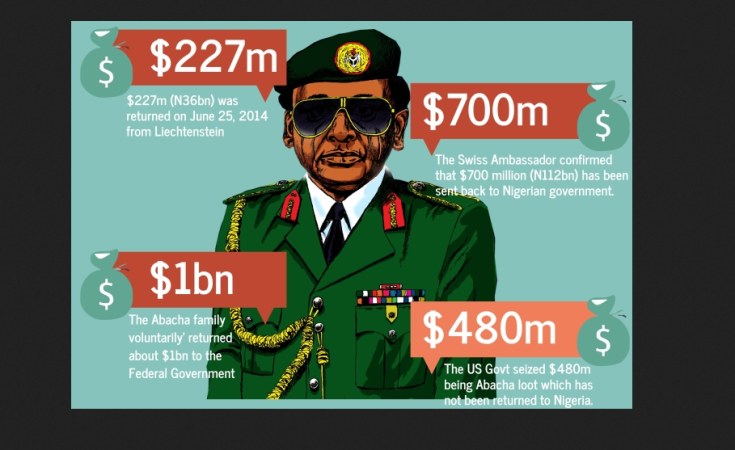 The wicked act deprived Nigerians of valuable developmental growth that condemned the country to its present state of stagnation.
While trying to recover the stolen funds, the Nigerian government under Olusegun Obasanjo in 2003 instead of choosing to be transparent, decided to follow the path of secrecy by entering an agreement with Mr. Bagudu. In the agreement, $163 million stolen from Nigeria which Bagudu claimed belonged to him was returned to Nigeria.
In exchange, Nigeria renounced any interest whatsoever in Mr. Bagudu's other stolen assets which include funds domiciled in Blue Holding trusts held in the United Kingdom as well as any future plan to prosecute him for laundering the stolen funds on behalf of Mr. Abacha.
It is right to say that he bought himself immunity from prosecution and thus secured his future. Funds held in Blue Holdings trusts are also believed to be part of Nigeria's commonwealth Mr. Bagudu laundered for Mr. Abacha, according to a report by PremiumTimes. The contested funds are different from the $300 million Abacha loot recently repatriated to Nigeria after a tripartite agreement between Nigeria, Jersey and the United States, although it was repatriated from the accounts of one of Mr. Bagudu's money laundering vehicles, Doraville properties domiciled at Deutsche Bank in Jersey.
Bagudu played a pivotal role in stealing the country dry. A special report by DailyTrust, a popular Nigerian newspaper revealed that Nigeria has successfully recovered $4.6 billion (1.4trn) that was stolen by Abacha, Bagudu and his cronies.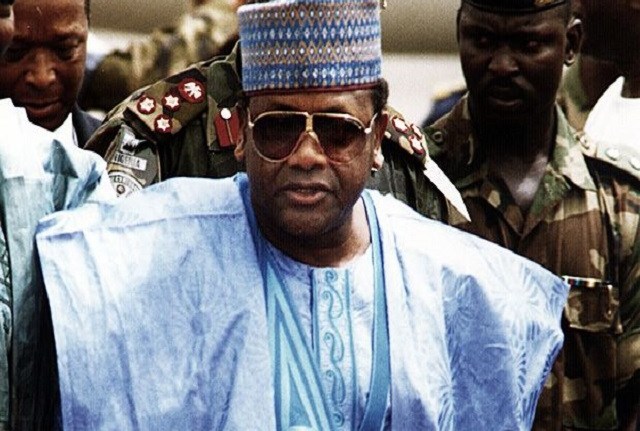 Commenting on the looting carried out by Abacha, Bagudu and his other associates, the US Department of Justice gave this update on February 3, 2020:
"The Department of Justice, on behalf of the U.S. government, has executed a trilateral agreement with the governments of the Federal Republic of Nigeria (Nigeria) and the Bailiwick of Jersey (Jersey) to repatriate to Nigeria approximately $308 million traceable to the kleptocracy of former Nigerian dictator Sani Abacha and his co-conspirators.
In 2014, U.S. District Judge John D. Bates for the District of Columbia entered judgment forfeiting approximately $500 million located in accounts around the world, as the result of a civil forfeiture complaint the Department of Justice filed against more than $625 million traceable to money laundering involving the proceeds of Abacha's corruption. After appeals in the United States were exhausted in 2018, the government of Jersey enforced the U.S. judgment against over $308 million located in that jurisdiction.
"General Abacha and his cronies robbed Nigerians of vast public resources and abused the U.S. and international financial systems to launder their criminal proceeds," said Assistant Attorney General Brian A. Benczkowski of the Justice Department's Criminal Division. "Today's landmark agreement returns to the people of Nigeria hundreds of millions of the embezzled monies through a lawful process that ensures transparency and accountability."
"The forfeited assets represent corrupt monies laundered during and after the military regime of General Abacha, who assumed the office of the president of the Federal Republic of Nigeria through a military coup on Nov. 17, 1993, and held that position until his death on June 8, 1998. The complaint alleges that General Abacha, his son Mohammed Sani Abacha, their associate Abubakar Atiku Bagudu and others embezzled, misappropriated and extorted billions from the government of Nigeria and others, then laundered their criminal proceeds through U.S. financial institutions and the purchase of bonds backed by the United States. Jersey's cooperation in the investigation, restraint, and enforcement of the U.S. judgment, along with the valuable contributions of Nigeria and other law enforcement partners around the world, have been instrumental to the recovery of these funds…
"In addition to the more than $308 million forfeited in Jersey, the Department of Justice is seeking to enforce its forfeiture judgment against approximately $30 million located in the UK and over $144 million in France. The United States is also continuing to seek forfeiture of over $177 million in additional laundered funds held in trusts that name Abacha associate Bagudu, the current governor of Kebbi State, and his relatives as beneficiaries. The United States has asked the government of Nigeria to withdraw litigation it has instituted in the UK that hinders the U.S. effort to recover these additional funds for the people of Nigeria. The United States entered into the trilateral agreement to repatriate the Jersey assets because of its longstanding commitment to recover assets for the benefit of those harmed by grand corruption and because of the important safeguards embodied in the agreement. It is a shame that a country like Nigeria rewards those who have abused, stolen and dishonestly raped it with positions that should be left for exemplary citizens."
With this evidence against Bagudu and the infamous role he played in robbing millions of Nigerians the necessities of life, it was surprisingly annoying that a man with such a very dirty past could be allowed to superintend over a state in Nigeria and lead its affairs. A man of such despicable character who clearly participated in a looting spree with a late dictator should have his days in court and if found guilty of the crimes against the state, should be incarcerated. It is sad that Bagudu's conscience is dead no wonder after the dishonorable role he played to rob his own countrymen, he still had the audacity to return to Nigeria to contest for political positions – such a shameless cretin. History will always remember him as a thief. He will be remembered as a man who refused to stand up for good but chose to follow a dictator to rob his countrymen of valuable assets that would have impacted their lives positively.
It is the same conman who is now a close ally of Nigeria's President Muhammadu Buhari, the same person who some years ago swore with his life that Abacha never stole from Nigeria.
Bagudu apart from ruling his state of Kebbi, is also the chairman of the All Progressives Congress Governors' Forum – a powerful political bloc made up of governors from the ruling party.
It is just pathetic that Nigeria is filled with docile citizens who are ready to swallow every shit thrown at them by shylock politicians who buy their way to power only to steal and rob their people. The government of Buhari claims to be fighting corruption but dines and drinks with a man who robbed his countrymen of valuable necessities of life.
If Bagudu still has any sense of integrity left in him, he should have resigned from his position as Governor and beg for forgiveness from Nigerians. Sadly, the country is populated by men and women who would rather die in power no matter the evidence of dishonesty brought against them. Men and women of no integrity; dishonest and hopelessly greedy folks. Bagudu, when he dies, will continue to be haunted by his evil past, just like the heartless and devilish dictator he helped steal from his people.
Photo Credit: (First picture of President Muhammadu Buhari and Governor Atiku Abubakar Bagudu by Oriental Times)