The Buhari-led administration indefinitely suspended the microblogging platform Twitter days after the Minister of Information, Lai Mohammed, said its operation in Nigeria was suspect.
The minister further said that the platform was being used to "undermine" Nigeria, though no examples were given.
Observers believe the move is a reaction to the US media giant recently deleting a tweet from Nigeria's president for being "abusive" toward Igbos and other minorities.
Lai Mohammed, on Friday, cited "the persistent use of the platform for activities that are capable of undermining Nigeria's corporate existence," and said the government had, "suspended, indefinitely, the operations of the microblogging and social networking service Twitter, in Nigeria."
What happened?
On Wednesday, the handle of Nigeria's president posted a tweet threatening to treat pro-Biafra agitators "in the language they understand," promising a repeat of the civil war that led to the death of at least 3 million Igbos and minority southern tribes.
The president blamed the recent destruction of government facilities in the east on the Eastern Security Network (ESN), the military wing of the Indigenous People of Biafra (IPOB). The ESN has repeatedly denied this.
Nigerians reported President Buhari's tweet and it was soon deleted by Twitter, suspending the president's account for 12 hours.
Twitter labeled the tweet "abusive."
Information Minister Mohammed accused Twitter of hypocrisy for deleting the president's tweet while ignoring violent messages from a separatist leader lie Nnamdi Kanu. He also called out Twitter CEO Jack Dorsey's support for last year's #EndSARS anti police brutality protests in Nigeria.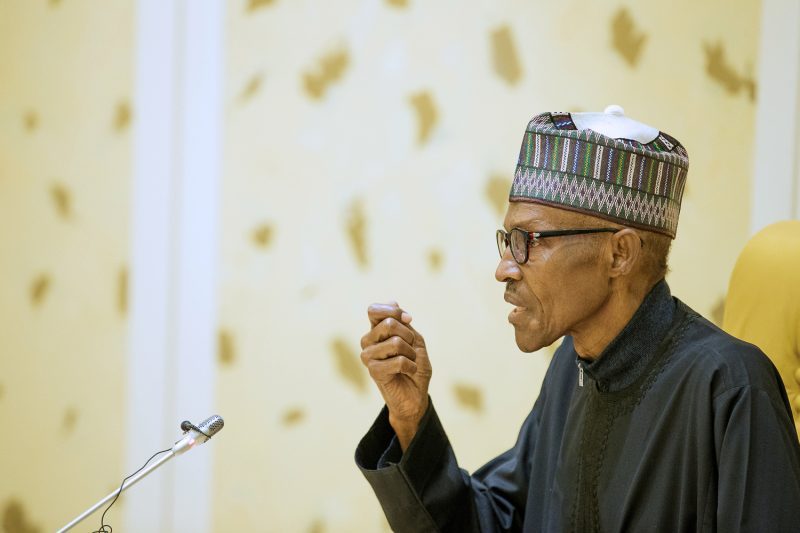 Twitter's response
On Friday, Twitter released a statement that it was investigating its "deeply concerning" suspension of operations by the Nigerian government," adding that it "will provide updates when we know more."
Nigerians react
Nigerians have blasted the decision of the presidency to ban Twitter, tagging it unconstitutional and an open battle against free speech.
Many have labelled the Buhari administration as draconian and a dictatorship, others suspect the president does not have plans to step down come 2023 when his tenure expires.
Although the authorities threatened that those caught using Twitter would be arrested, many Nigerians are still accessing the social media platform using VPNs.
A mass protest against Buhari's government is prepared for June 12.
NEWS/PHOTO SOURCE: News Agencies | Reuters