The 22nd day of October, 2020 was a bloody day in Oyigbo, River State, as suspected Fulani herdsmen stormed the community and killed scores of people, destroying properties and leaving many in tears.
According to reports, the gunmen – allegedly conveyed in tinted coaster buses – raided houses in the community and killed dozens of residents. The people of Oyigbo woke up in the morning to discover corpses littered in front of houses and on the roads.
Check out the chat below pinning the carnage on the Fulani herdsmen.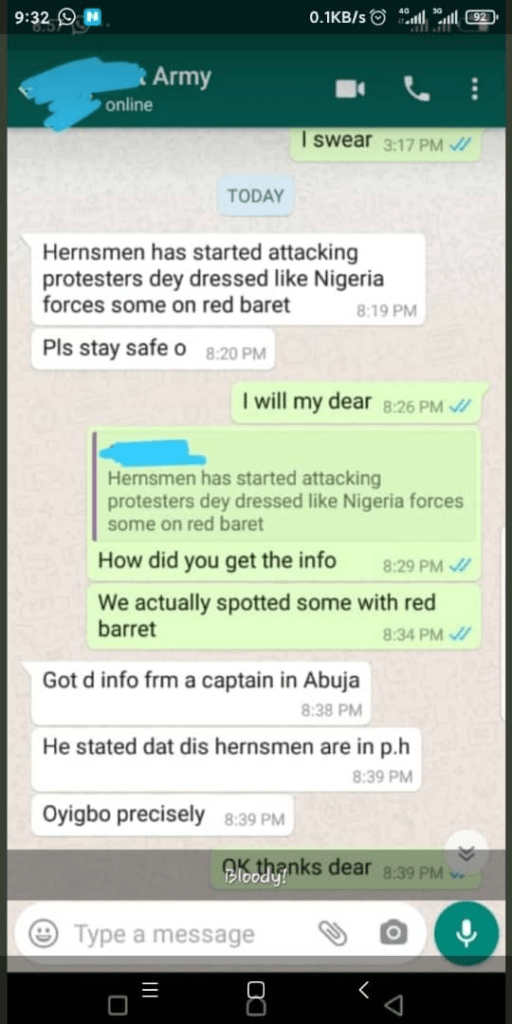 According to PUNCH, gunshots rent the area from Thursday night till Friday morning as soldiers repelled the hoodlums but there were still flashes of violence in Oyigbo.
The violent Fulani herdsmen became a prime suspect when an extremist northern Nigerian published a hate speech on Twitter, which made the rounds.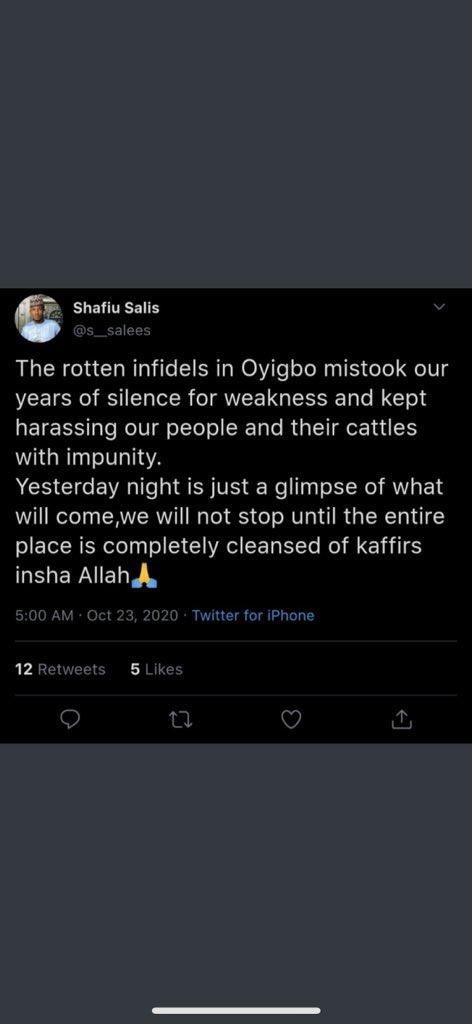 Governor Nyesom Wike had placed a 24-hour curfew on the local government but residents said they could not sleep because of the shootings.
Chairman of Oyigbo LGA, Gerald Aforji, while reacting to the incident on Friday morning, said soldiers had intervened to restore calm in the area.
The reason behind the carnage is yet to be concretely ascertained. It happened during the #EndSARS and #EndBadGovernanceinNIGERIA protest, and experts and analysts are studying for a possible correlation.
NEWS/PHOTO SOURCE: News Agencies