At least nine people died on Saturday after Tropical Cyclone Eloise hit Mozambique in Africa's southeast, bringing rain and powerful winds of around 130 kilometers (80 miles) per hour.
The victims died in the worst-hit port city of Beira, most of them killed by falling trees, authorities said.
As seen by posts on social media, cars were submerged in water, walls of some low lying buildings collapsed and swathes of land were flooded in the city.
On Sunday, Mozambique's National Institute for Disaster Risk Management and Reduction (INGD) said investigations had shown Eloise had displaced 6,859 people. The region's Buzi district had been particularly hard hit with severe winds.
"Families are in urgent need of essential supplies like food, water, blankets and shelter," Marcia Penicela, project manager at ActionAid Mozambique, said on Sunday.
"With high floodwaters and power lines down in Buzi, the challenge will now be reaching people most in need," she added.
Eloise ruined 136,755 hectares of crops, destroyed nine schools and damaged about 17 other schools and 11 hospitals, according to INGD.
It had completely destroyed 1,069 houses, partially destroyed 3,343 and flooded another 1,500, the agency said.
Forecasters believe it will now move toward Zimbabwe, Botswana and South Africa.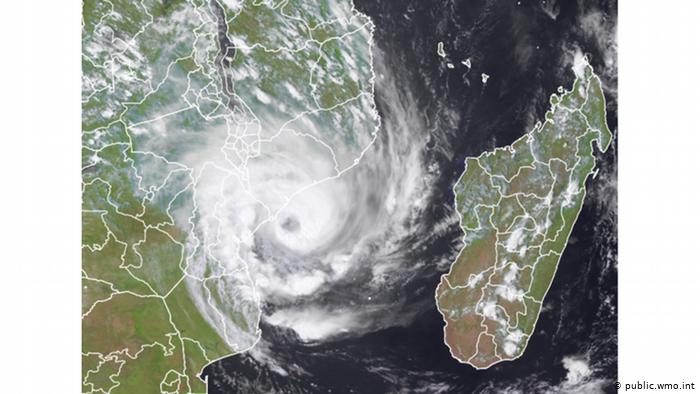 Two years ago, Cyclone Idai devastated the region, which was shortly followed by Cyclone Kenneth.
Around 3 million people were affected in Mozambique, Zimbabwe and Malawi, and some 600 people died as a result of those storms.
The city of Beira, with a population of 500,000, was particularly affected by the two previous storms.
NEWS/PHOTO SOURCE: Reuters | Al Jazeera | News Agencies