A group from the South African Bishop's Conference which visited Pemba Mozambique recently issued a statement saying: "Almost everyone spoken to agrees that the war is about multinational corporations gaining control of the province's mineral and gas resources, by depopulating the coastal areas".
The crisis blew up in 2017 after a group of trained Islamic militants took over the northern district of Mocimboa da Praia, and despite heavy fighting, the federal military has failed to dislodge them.
The UN says the crisis in Cabo Delgado province is not just linked to attacks by Islamist militants, but to a perceived failure to distribute vast mineral and off-shore gas revenues to the local population.
A senior UN refugee agency official visiting Cabo Delgado described the situation there as "really dire" and urged Mozambique's neighbours and the wider international community to intervene in what she said had been, for too long, an "invisible" crisis.
"The figures are growing as days go by and this is a situation that is liable to deteriorate," said Angèle Dikongué-Atangana, the UNHCR's deputy director of Southern Africa, speaking to the BBC from Cabo Delgado's provincial capital, Pemba.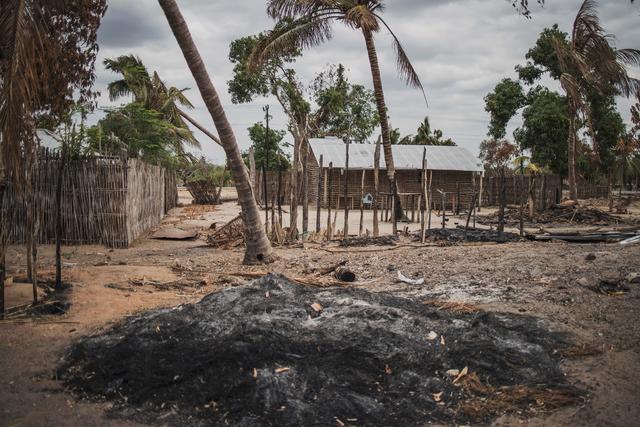 Ms Dikongué-Atangana warned that the "terrorist" situation in Mozambique was beginning to resemble the long-running conflict in northern Nigeria, where the Islamist Boko Haram group has caused widespread suffering.
In addition to blaming the militants affiliated to the Islamic State group who have carried out massacres and other atrocities in Cabo Delgado, Ms Dikongué-Atangana criticised the behaviour of "extractive firms" involved in gem mines and, more recently, in vast off-shore gas fields, the BBC reports.
Young Mozambicans with 'no hope, no dreams'
"If I was [born] in a place like this, which is endowed with a lot of wealth, and I see that wealth is being exploited, and I don't see… a share of that wealth, I would also be disgruntled," she said, warning that a generation of young Mozambicans with "no hope, no dreams," might join the insurgency thinking: "If I fight, maybe I will die honourably. If I don't fight, maybe I will still die".
Insurgents are recruiting more members by exploiting the poverty of young people in the north of Mozambique.
And despite the three northern provinces – Cabo Delgado, Niassa and Nampula – having great natural wealth and enormous agricultural potential, they have the country's highest levels of poverty, as the president admits.
For 15 years, Mozambique's GDP rose by more than 6% a year, largely thanks to coal, titanium, hydro-electricity and other natural resources. Yet the majority of people did not benefit; poverty and inequality both increased.
Discoveries of a huge ruby deposit and a giant gas field in Cabo Delgado in 2009-10, raised hopes of jobs and a better life for many local people, but those hopes were soon dashed, as it was alleged that any benefits were being taken by a small elite in the Frelimo party, which has governed Mozambique since independence in 1975.
The European Union's Foreign Minister Josep Borrell Fontelles also offered a sharp assessment of the Mozambique government's failures: "We cannot say that everything that is happening in Mozambique is a simple extension of the so-called Islamic terrorist movement.
"To a certain extent that is true. But the armed violence in the northern part of Mozambique was triggered by poverty and inequality and by the population of the area losing respect for a state which could not provide it with what it needed," he adds.
"Mozambique has the third-largest natural gas reserve in Africa after Nigeria and Algeria. You can imagine that this leads to citizens feeling alienated. It is a rich country and they are mired in poverty."
People fleeing from the insurgency in the northern region have overwhelmed the small port of Pemba in recent months, its population almost doubling, as tens of thousands of people have arrived by foot or on boats.
The complex and brutal insurgency has grown relentlessly over the past three years.
"I don't have anything left, I only have this boat," fisherman Adji Wazir told the AFP news agency. His wife, Aziza Falume, gave birth to a daughter at sea during their escape.
"I'm still afraid. I keep wondering when they [the jihadists] will land in Pemba and attack, or if any of them live among us," she said.
The US State Department has now warned that Pemba "could be vulnerable to attack due to the proximity of violent extremist forces".
The vast Islamic threat and the government's response
Cabo Delgado's fast-growing Islamist threat was underscored when local media reported in November the insurgents killed scores of people in a series of brutal attacks.
Mozambique's state media reported militants in Muatide village rounded up more than 50 people, mostly young men, and beheaded them on a football pitch.
In April, local media reported militants shot or beheaded 52 young people in Muidumb district after they refused to join their ranks.
Mozambican National Defense Minister Jaime Neto told Radio Mozambique last month that they are fighting to eliminate the Islamist threat, adding that people must be patient and trust the security and defense forces.
Also, President Nyusi and Mozambican Defense Minister Jaime Neto have accused the insurgents of being armed from outside the country.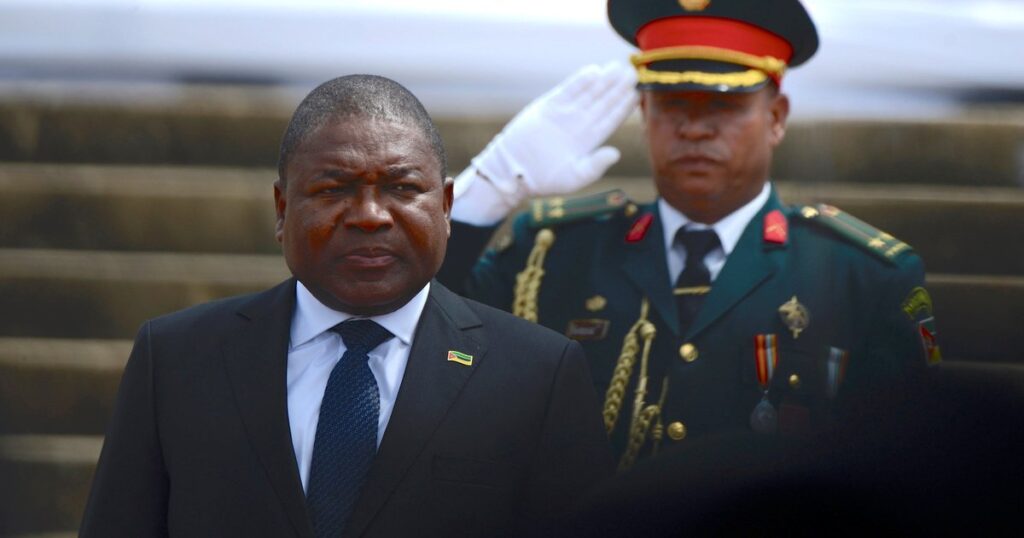 "In this terror threat, we have signs of involvement of foreigners who are recruiting and training local youth, and also equipping them, because we don't know how they get their equipment," Nyusi said on Aug 10.
The international community and neighbouring countries are prepared to send in troops, but Nyusi said the offers of support from overseas must be managed carefully, stressing that Mozambicans need to develop their own skills.
"We will be on the front line of defending the country. Nobody will do it for us. We shall continue investing in the combat capacity of the defence and security forces, so that they can protect the entire country," he said.
NEWS/PHOTO SOURCE: News Agencies | BBC | UN | AFP