Mike Tyson is on the verge of making a sensational comeback to the ring after 15 years in an 8-round exhibition fight against Roy Jones Jr.
The exhibition fight was originally scheduled for September 12 in California at Dignity Health Sports Park, but has now been pushed back to November 28 due to the virus pandemic. Organizers are allowing further time to promote the pay-per-view spectacle and see if tickets can be sold.
'Iron Mike', the boxing phenomenon, will return against four-weight world champion and boxing legend Roy Jones Jr., who just recently stopped fighting in 2018.
When interviewed by the social media company, Thriller, Tyson said, "We wanna kill each other, man! The people are coming to see us fight because we wanna kill each other!"
When quizzed about his age, Tyson said at 54 "My mentality is just what it's always been."
Take a look at their stats below.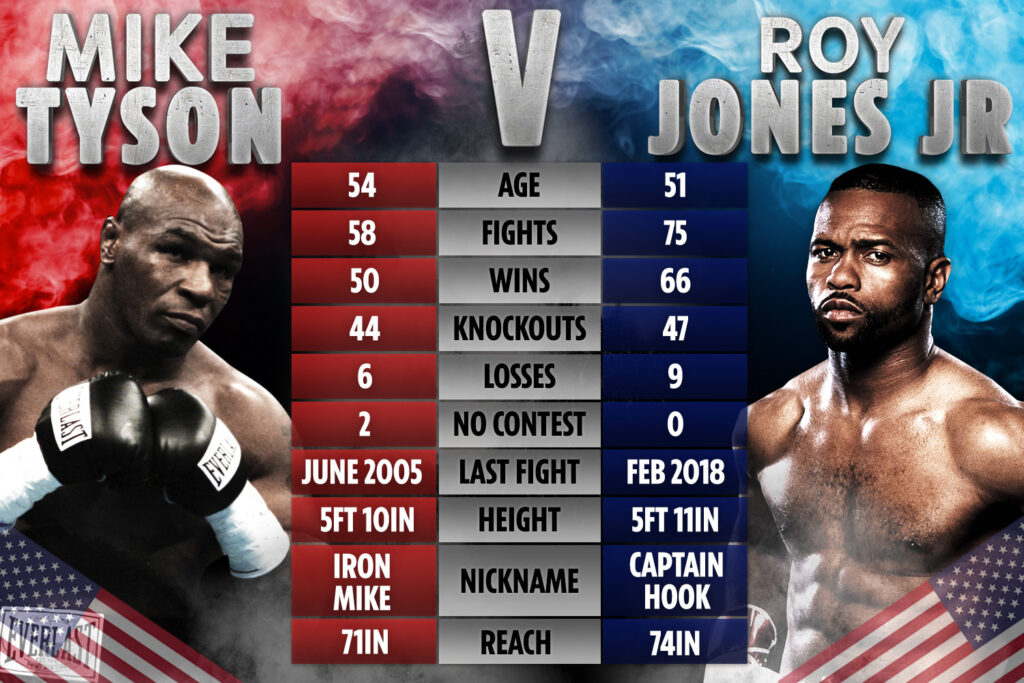 Analysts believe Tyson's return is going to be one of the coolest things to happen in 2020.
PHOTO: DAZN/ SUN