Black Formula Star Lewis Hamilton has raced himself to a second win in a row, and a record-equalling eighth on the same circuit at the Hungarian GP.
Hamilton ties Michael Schumacher's record of eight wins at one venue.
The win is Hamilton's 86th career win, from his 90th pole position and collecting a bonus point for fastest lap. The six-times world champion five wins short of Michael Schumacher's record wins of 91.
Max Verstappen took second for Red Bull, the Dutch youngster awarded 'drive of the day' after crashing on the way to the grid in early drama that had his mechanics scrambling to fix the damage before the start.
Bottas, five points behind Hamilton after three races, finished a close third after battling back from a botched start off the front row.
Sky Sports report that Hamilton was in a league of his own up front all afternoon and could even afford a late stop for fresh tyres to try and take the bonus point for the fastest lap – which he duly secured on the final tour for the maximum 26 points.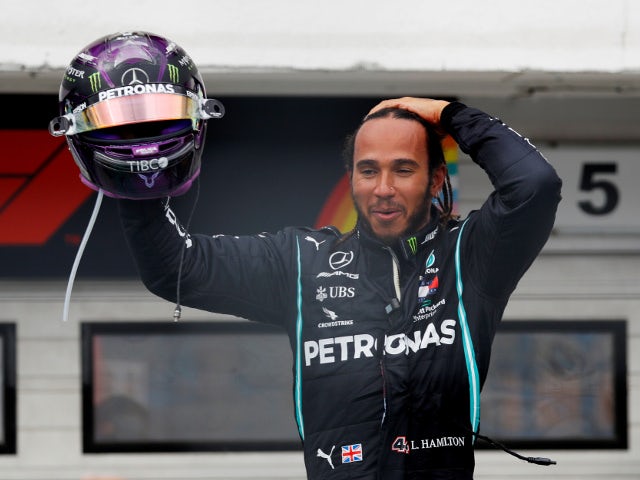 "Round One had multiple different punches that I wasn't perhaps ready for but I refocused and the last two have been fantastic," said a jubilant Hamilton. "This weekend, we've just been on point throughout so we need to try and keep this up."
Lewis Hamilton is as much a fine driver as he is an activist. Recall, last week, before the commencement of the F1 GP, he had led his teammates to pay solidarity to the Black Lives Matter campaign by taking a knee.
The British Grand Prix in two weeks' time is up next for Hamilton and his colleagues.
SOURCE: Sky Sports