Felix Byamukama, the killer of Uganda's 25-year old silverback gorilla, Rafiki, has been jailed for 11 years.
The gorilla is one of Uganda's best-known mountain gorillas.
According to the Ugandan Wildlife Authority, mountain gorillas are endangered with just over 1,000 in existence.
The UWA said "Rafiki has received justice"
Byamukama pleaded guilty to illegally entering a protected area and killing a gorilla.
He said he acted on self-defence after the gorilla attacked him. But he shouldn't have been there in the first place.
The gorilla went missing June 1 and a search party discovered its body the following day.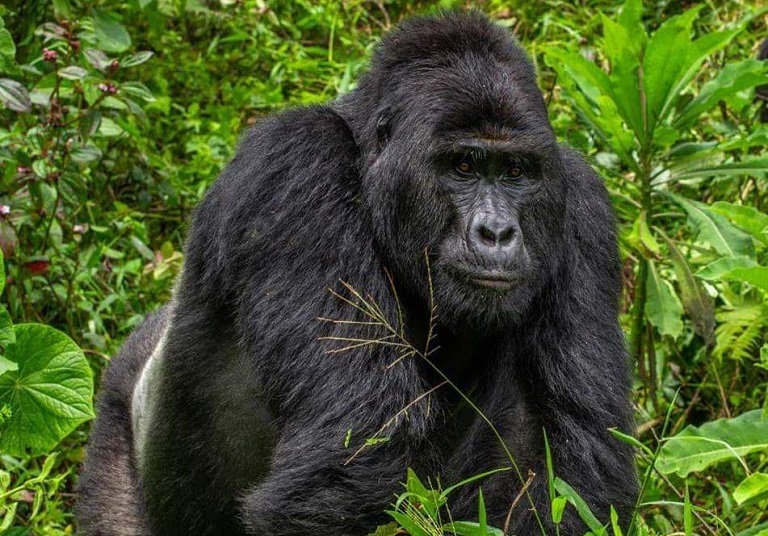 Investigations showed Rafiki was stabbed with a sharp object in his belly which penetrated his internal organs.
The killer was tracked by the UWA and caught in a nearby vilage, found with hunting equipment.
A group of 3 other men with him who denied the charges are awaiting trial. They are currently remanded in jail.
Below is a statement the Ugandan Wildlife Authority released on Thursday: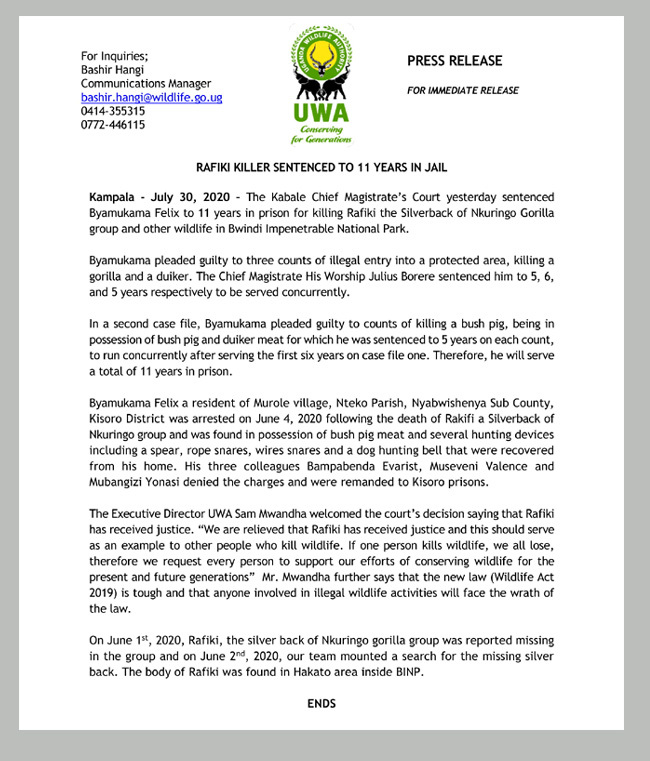 PHOTO: Ugandan Wildlife Authority