At the sombre moment of Koby's tragic passing, when emotions were high and minds miserably muddled, any show of misspeak, misstep or worse still misplaced empathy got one demographics riling; African Americans!
Ms Gayle King, author and co-host on "CBS This Morning" found herself in hot water not too long ago whilst giving an interview to Koby,s friend, a former pro basketballer, Lisa Deshaun Leslie. On the interview Ms King brought up alleged rape charges against Koby from 1993, which provoked a furious backlash mostly from her own race of people
A cunning calculated move, or a standard professional approach demanding emotional detachment? Certainly it was quit hard to tell. But after the controversial interview Ms King, was not only hounded online with rage, but was verbally eviscerated by mostly African males, with prominent well known faces at the forefront
That she felt it appropriate to pose such a sensitive question which would naturally irk her kind defy's logic. Emotionally disconnected from her race of people? Forced and bound by a contractual agreement with CBS? A question so crucial it needed to be asked because it would herald a new dawn in the intellectual state of mankind thus advancing humanity collectively? Or a question simply tailored to cater to a group?
Oblivious of the psychological trauma inflicted upon Black children worldwide when visuals of infighting amongst adults of their own race is seen; the scenario that eventually played out after Ms Kings interview, was a harrowing testament to the stark reality plaguing that group of people Koby once belonged to
In full glare of the cyber galaxy, the wrestling coliseum stationed in continental USA, was set. Ms King, accused of insensitivity and treachery to her race, was not spared the standard most savage assault African Americans exclusively reserve for themselves. Hair and features!
Men from her kind, big names in the world of entertainment and show business, took the center stage in the urgent and most crucial "face saving" duty of publicly humiliating Ms King- depicting her as an animal, a racial disgrace- as they went in ballistic, to fully dressing her down!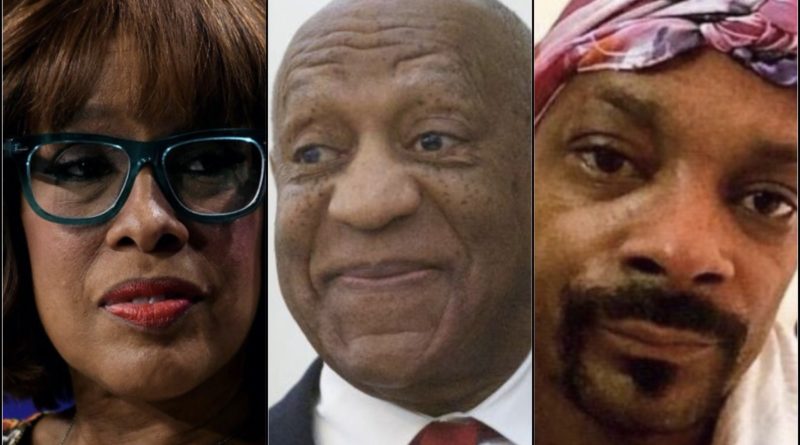 That other non black ethnicities put feet up, pulled out popcorn with glee, whilst little Black girls across the globe cringed and cried silently, did not register to these Black adults. Snoop Dogg, 50 cents and even Bill Cosby himself, via tweets, would chime in, supporting the public decimation of an elderly African female, whilst simultaneously sending warm flowery heartfelt messages to Koby,s Caucasian wife
In contrast to other races of women who sit back and enjoy the beauty and benefits of being soft and feminine whilst their men do the heavy lifting of territorial safeguarding and hunts, Black women are forced to play the loyal, undeserving, never compensated, emotionally detached, brute brawler for their own race of men
A culture incubated in chaos and a group of men now destructively individualistic at the expense of their kind? The bizarre visuals of females playing the diehard, barking bulldog for their community is a shocking anomaly only observable amongst the Black race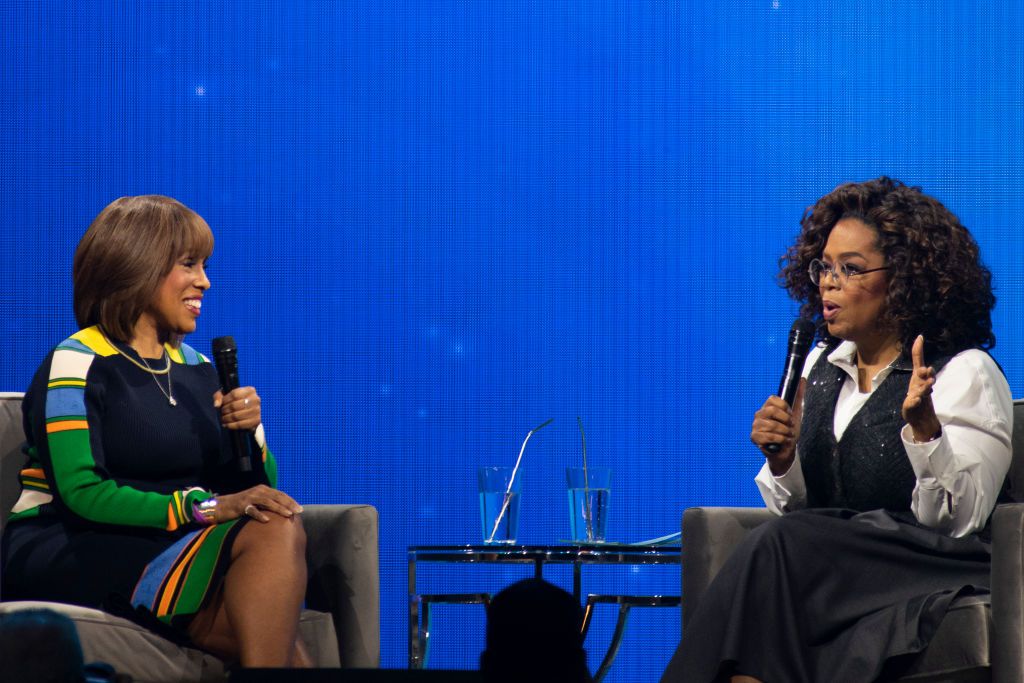 Ms Gayle King, just recently, on an interview with friend Ms Oprah, stated she had moved on from the incident. Ms Winfrey also added that, "In every circumstance, I think this is something for us to remember, It's not the people who are being mean, it's not the badness, it's not the vitriol that's being put into the world, but it's the good people who remain silent that becomes so hurtful."
A belligerent brawl amongst the Black bourgeoisie one could say. But rest assuredly, as the dust clears, one thing now seems pretty obvious to all. On the sporting fields or in the theatres, entertain and ultimately enrich others, the Blacks forever will.
And the actual legacy plus close to a billion dollars in wealth, from Koby Bryant himself? Well that will never get in their hands, let alone their community, as we are now tragically confronted with a race of men, mentally subdued, resulting in….. a Black culture in chaos
IMAGE CREDIT: Tom Cooper/ Getty