Sona Jobarteh encountered fame as a musician, however, the beautifully talented Gambian singer has moved a step further from music to build a cultural academy, where the knowledge of the Gambian African culture can be instilled into the minds of children.
Africa is blessed with a rich array of cultural diversity but our ancestral heritage suffers under the weight of westernization and foreign religions.
It is on this backdrop that Jobarteh has spearheaded the building of The Gambian Academy to educate young Africans in their culture, traditions, and history seamlessly alongside their everyday academic education.
According to Sona, Africa faces the crucial and urgent challenge of addressing the education systems across the continent. Children who are fortunate enough to attend school spend most of their waking hours in school, however, in most cases, the environment, culture, approach, and curricula content within these schools are invariably oriented around a post-colonial value system and subsequently a foreign perspective.
"It is detrimental for future generations of the continent whose values and concepts are shaped during their school years, to continue to be trained within a system where African culture, African history, African traditions and their intrinsic values are either non-existent or at best, relegated to the position of extra-curricular activities."

Sona Jobarteh
Jobarteh, who is from a long West African tradition of Griots and kora players from Mali and The Gambia, has been performing with the kora — a 21-stringed African harp — on the world stage since she was five years old, becoming the first professional female kora player in the West African country of The Gambia.
Her vocals were featured on the soundtrack to the movie "Mandela: Long Walk to Freedom."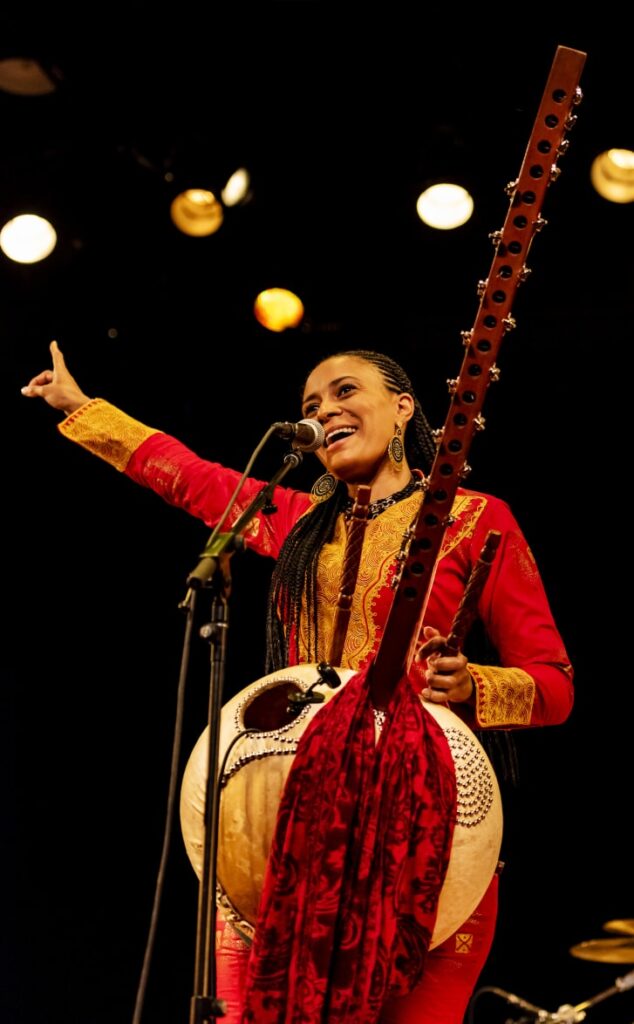 As well as being an acclaimed performer, Jobarteh is a scholar in the field of traditional West African Mande music, and it was during her studies at SOAS University in London that she experienced an epiphany.
"[SOAS] has one of Europe's largest libraries containing African literature and resources — an absolutely amazing place," she told CNN. "But why should Africans leave Africa to go and study their own culture? This is something that didn't sit well with me."
Jobarteh's passionate desire to give Gambians a sense of pride in their culture, motivated her to build an expansive campus for academic and cultural studies – complete with a concert hall, amphitheater, and recording studio.
Birthing the academy
According to her website, The Gambia Academy was birthed five years ago when Sona Jobarteh sent her long-standing vision into reality. According to the Sona, Africa faces the crucial and urgent challenge of addressing the education systems across the continent.
The Academy started with 21 students – "to symbolize the kora's 21-stings," said Jobarteh – in a makeshift facility in Farato, a rural town in western Gambia.
More than half of the children were orphans from rural communities, who had little or no access to education. The intake has since expanded to 40 students, whose fees are paid by Jobarteh.
However, with a growing waiting list of new applicants, the academy is expanding to a purpose-built site in Kartong, southwestern Gambia, with a capacity for 500 students, ranging in age from eight to 18.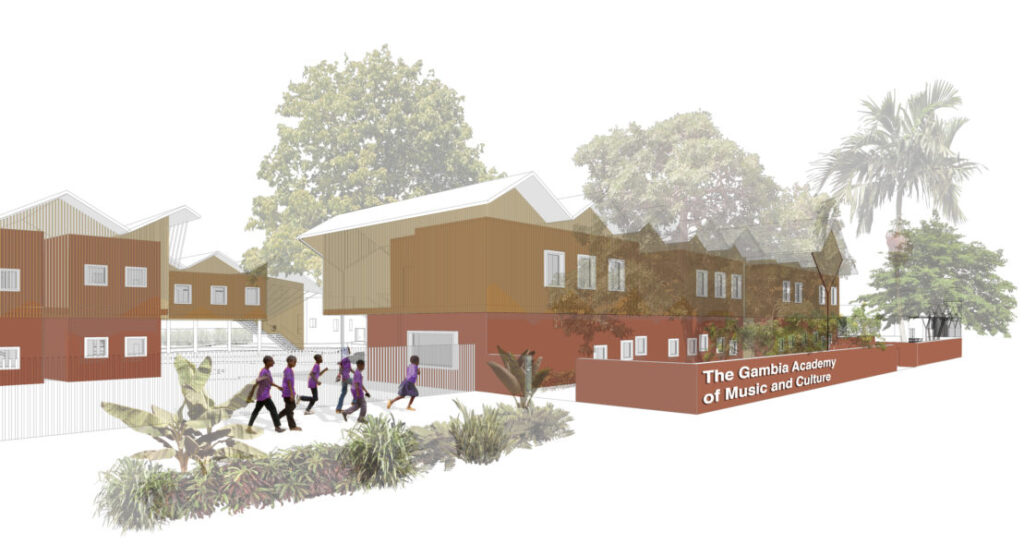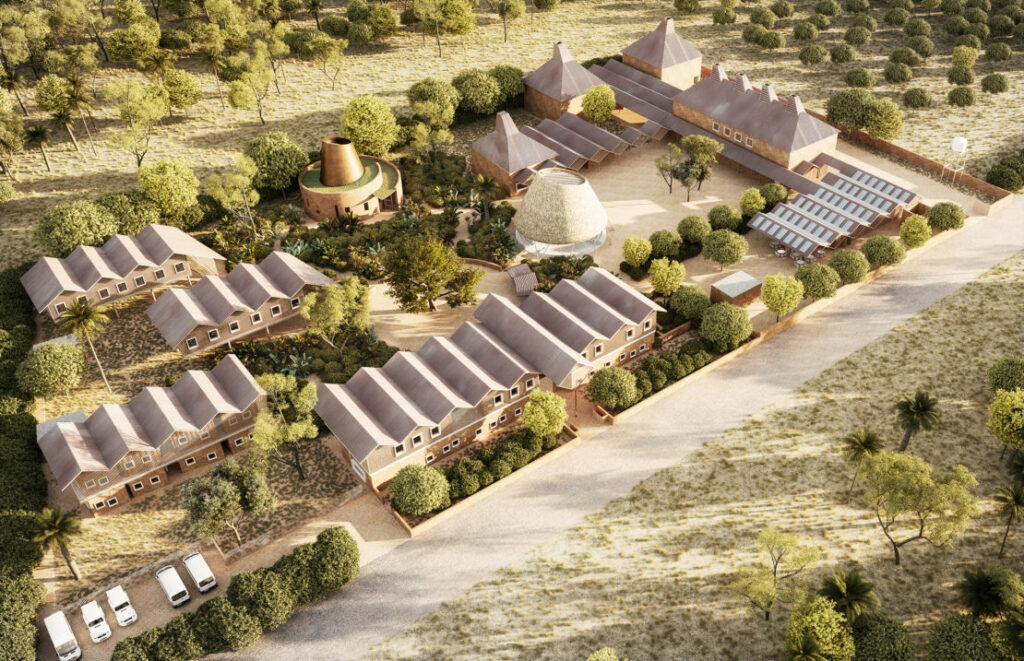 The academy also nurses plans of inviting international students and musicians to further the educational experience of the children
The most eye-catching elements of the academy are the "five specialist cultural facilities" – including a multimedia department, concert hall and archive library – which Jobarteh hopes will form a "center for cultural knowledge."
Jobarteh is open to funding for the project to cover the remainder of the estimated $3 million cost for the projected completion of the building by the end of 2021.
Sona is hoping the academy will serve not only as the full-time campus for the current Junior Students, but will also become a centralised hub for African cultural and academic excellence, catering for both children and adults as well as national and international students.
You can reach her on her website: sonajobarteh.com
Watch Sona's address on the project:
NEWS/PHOTO SOURCE: News Agencies | CNN | Face2Face Africa