Threatened and trolled against pulling the Colin Kaepernick stunt in continental USA, amiable Lewis Hamilton defies logic as to how he survives a vicious environment where his African Black lineage constantly provokes warfare in form of contempt and sly aggression
Always alone and powerless on the battle field. Confronting a monstrous multifaceted insidious global destructive force, created and preciously preserved by those who happen to share same DNA as his competitors on the F1 circuit. The gentleman Lewis, now puts mental health and bank balance on the line exposing a venomous virus that has successfully unleashed worldwide havoc on the Black race. A virus that forced upon him an African root severed via multiple hidden genocides, and centuries of horror still in continuum. And with all honestly, unlikely to end
Secretly begrudging Lewis for his stellar talent, these rivals, who have had to deal with the hurt and humiliation of loosing constantly to the only Black guy on the F1 circuit, make no qualms in showing their spite, and then ingeniously turnaround to call it crazy when questioned on their obvious disdain for the Black race.
Devoid of empathy but impressive with verbal gymnastics, they refuse to unanimously kneel with Lewis in symbolic support for Black lives. They would rather be gladly seen publicly adorning "any" tee shirt slogan, except the one that directly speaks to Lewis's concern, the "Black Lives Matter tee shirt"!
And to rub it in, a high fashion, lenghty verbal rationalization on why loyalty to Lewis and his father's race of people, at this current time, in fact at any other time, would be a delusional expectation
To fully understand the neurotic depravity of the undergirds of this global monstrous force, one only needs to hop onto any comment section online,….. where Lewis Hamilton is trending!
In pictures, the struggle the African British star Lewis Hamilton endures: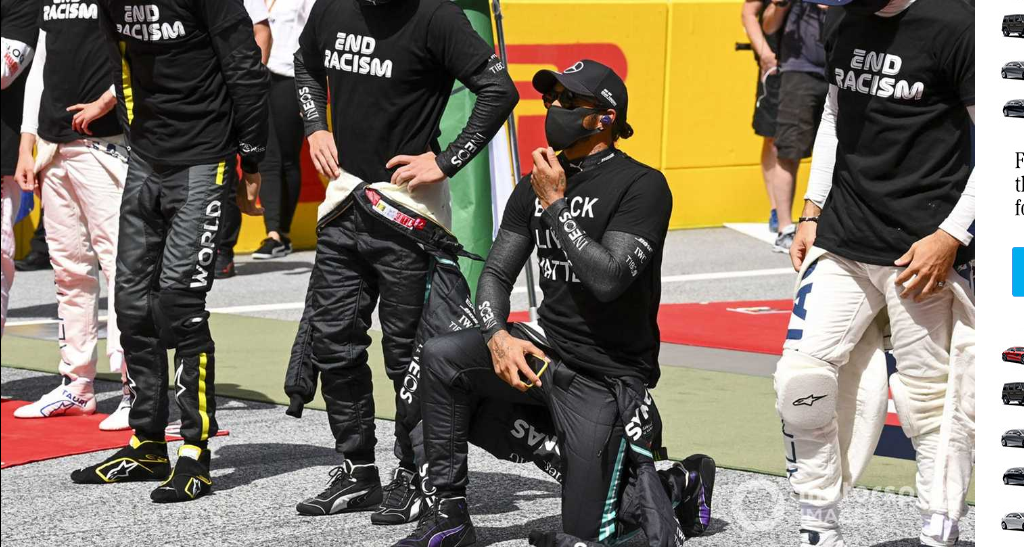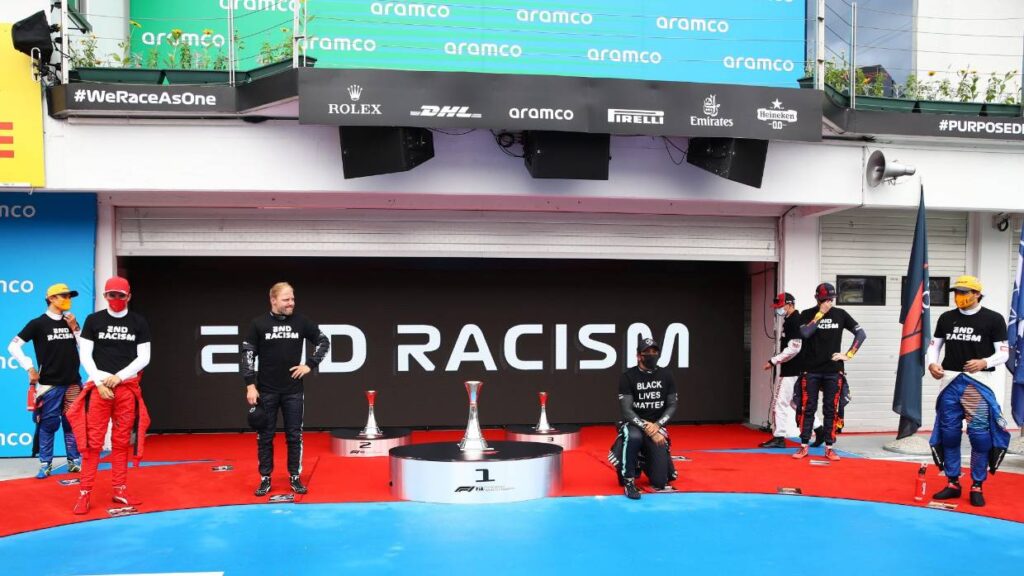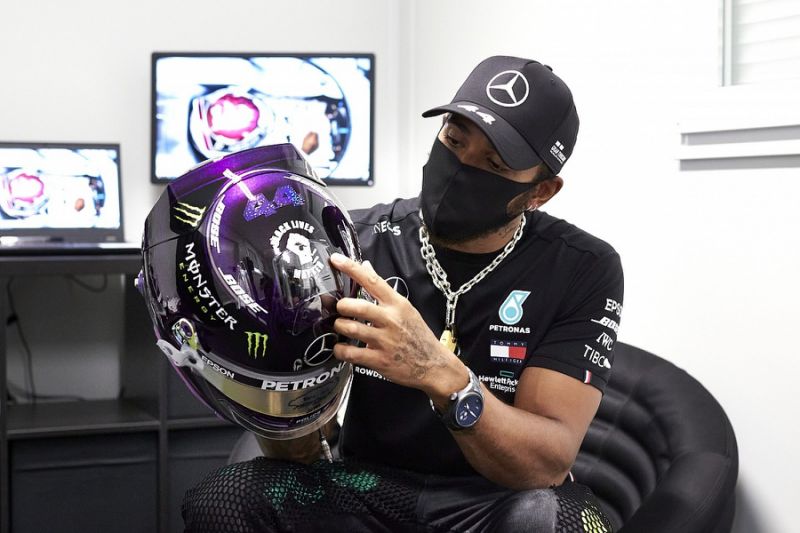 Subscribe, comment and share!
Image: Motor1/ AP Austria Grand Prix