Shock and disbelief in the Dallas courtroom of black Judge, Tammy Kemp, as black teenage brother of the murdered victim begged Judge to hug the 31 year old white female ex cop who murdered his older brother Jean, in his apartment whilst seated on a sofa eating ice cream.
Finally getting his request granted, this teenager didn't waste a second hurrying down to embrace and console the murderer, holding her for almost a minute long, with Judge Kemp shockingly getting up from her bench to repeat the same unprofessional act, handing Guyger a bible and also stating she loved her. A black female Baillif was next in line, affectionately stroking and fixing Guyger's hair after the verdict was read out
As though the bizarre actions of these black people at trial's conclusion, beamed across to globe to non blacks, were not alarming enough, the victim's father Mr Botham, would declare with smiles, when he had his turn to speak; that he would love to be friends with the murderer of his son, Amber Guyger. According to him, his Christian faith demanded it.
Jean's mother, Allison Botham, showed less emotion to the sentence, other than to tell journalists outside the courtroom the 10 years will "give Guyger time to reflect and change her life"
It is crucial to bear in mind; The Bothams plus the African Americans in the court room displaying these questionable affections to a murderer, are descendants of abducted, enslaved and acculturated Africans, whose entire cultural identity, native African mother tongues plus roots have effectively been wiped out.
Amber Guyger, was sentenced on Wednesday 2nd October, to 10 years in prison for the murder of black St Lucian accountant, 26 year old Botham Jean, with possible parole after 5 years. A sentence believed to be shockingly light for such a gruesome crime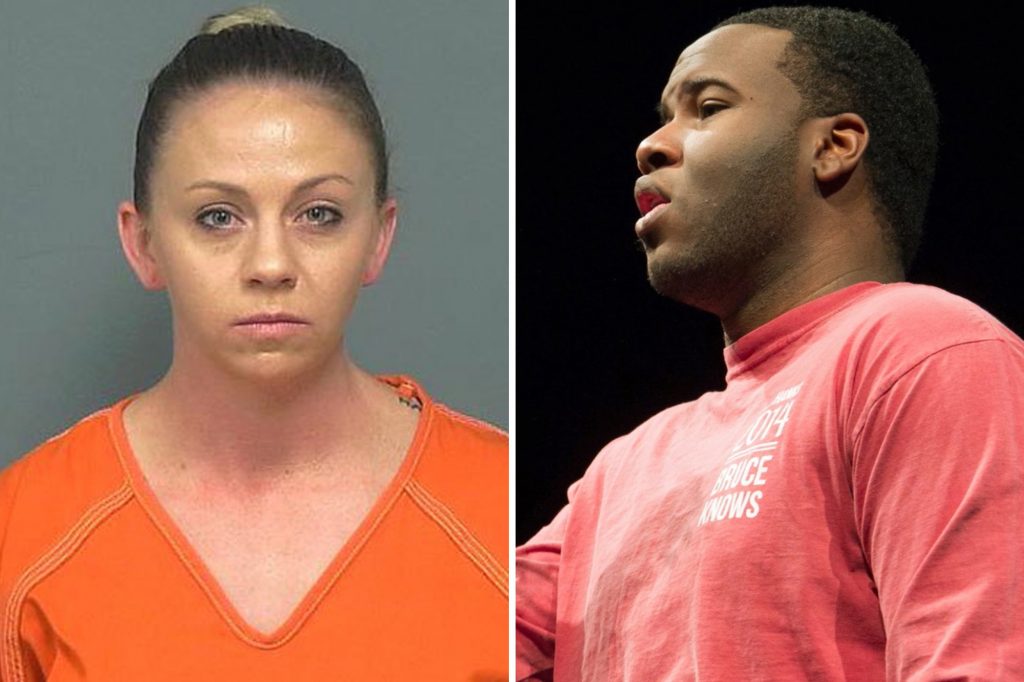 In what many are speculating to be a revenge killing for an intimate relationship gone sour, Guyger alleged she got into the wrong apartment and murdered Botham Jean "who was sitting in his sofa eating ice cream" stating that she thought he was an armed robber. A red carpet at the door which distinguished Jean's apartment entrance from the other flats, supposedly still did not help Guyger's memory recollection as she continued her deadly invasion of the young man's home
Three days after she murdered her victim, "6 September 2018" she was yet to be arrested, until she wilfully turned herself in. She would later be released on bond, which she allegedly only paid a part of. She was eventually charged, but with the lesser crime of manslaughter
The trial was supposed to begin 12 August 2019 but was delayed because Guyger's lawyers needed to "adequately prepare." The trial was then pushed to Sept. 23rd — well past the year-mark since Jean's death. Among the evidence shown to the court by prosecutors late Tuesday were some of the copies of social media posts saved and posted by Guyger – some of which were about guns and killing.
"Yah I got meh a gun a shovel an gloves if I were u back da f**k up and get out of meh f**king a**," she commented on one social media post.
She shared another meme that read: 'Stay low, go fast. Kill first, die last. One shot, one kill. No luck, all skill'.
Guyger also shared another meme that said: 'People are so ungrateful. No one ever thanks me for having the patience not to kill them'.
These alarming text messages, amongst many, were shown to jurors by Guyger's prosecutors intending to expose her hatred for blacks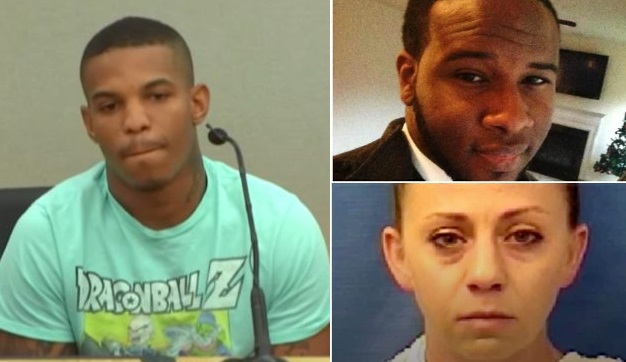 As this horror unfolds, another sad tragedy to the Amber Guyger saga would involve, the neigbour of late Jean Botham, Joshua Brown, a young black male who bravely helped the Botham's family by testifying against ex cop Guyger.
Mr Brown courageously helped the prosecution piece together the events of Jean's murder that ultimately led to Guyger's conviction. He is now dead. Days after testifying against Guyger, He would be violently slained, at his parking lot, murdered execution style, with gunshot wounds to the mouth and chest. Eye witnesses say, an unregistered, silver four door sedan vehicle sped out of the parking lot after the gun shots went off.
SOURCE: World News Agencies