Since the bloody conflict between Tigray and the Ethiopian federal troops started in November 4, thousands are believed to have been killed, both military and civilians, and nearly 50,000 people from Tigray – the flashpoint of the war – have fled to Sudan.
Tens of thousands of Ethiopians who, just weeks ago, were contemplating the harvest season, now huddle in refugee camps on Sudanese territory.
The deadly fighting involving tanks and fighter jets – as well as militia from Amhara, and suspected Eritrean troops – have flattened villages and emptied towns in Tigray.
Tigrayan refugees have fled the war in droves, taking donkeys, motorcycles, beds, clothes, etc. along with them.
According to Al Jazeera, some walked for days to reach the border, and once they did, they were packed into buses or trucks for an arduous, 11-hour journey to a camp.
As one vehicle left, a baby cried hysterically, and his brother held the infant towards the window for fresh air, explaining that the child was hungry and dehydrated and the bus too crowded.
Once at the camp, they waited for food and word from loved ones.
Residents in Tigray had been "slaughtered like chicken", an eyewitness said, their corpses abandoned to be "eaten by hyenas".
Eyewitnesses also reported on rampant looting and vandalism: "All government assets have been destroyed and looted," said one.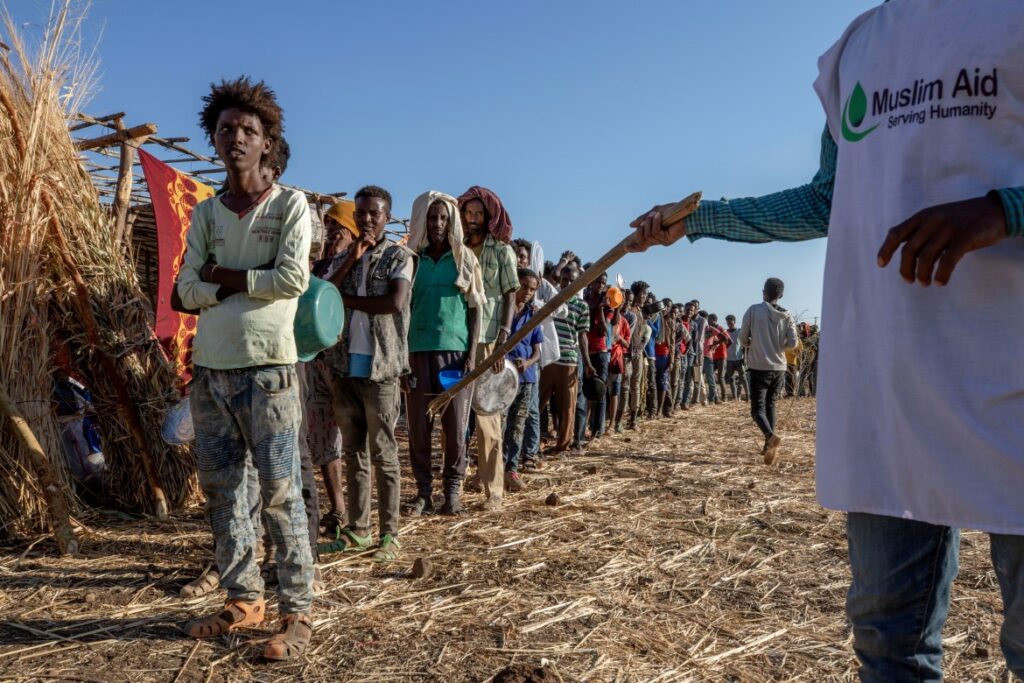 The most revealing part of the war, however, was the implication that those responsible for the carnage were not Ethiopian federal troops, but outsiders. "You need to solve this problem immediately," said an elder addressing the generals and newly appointed Tigray president, Mulu Nega. "How can institutions that should serve the government of the day be allowed to be destroyed and looted by hooligans who do not have Ethiopian values in them?"
According to eyewitnesses, aid workers and diplomats, the fighting has also involved many thousands of soldiers from neighbouring Eritrea.
However, the Eritrean and Ethiopian government continue to deny that Eritrean troops have been fighting on the side of the federal troops in Tigray.
According to the Guardian, Abiy and Eritrea's president, Isaias Afwerki, share a common enemy in the TPLF, which dominated Ethiopia's federal government for nearly three decades before Abiy took office in 2018. Ethiopia and Eritrea fought a bloody war between 1998 and 2000, which claimed an estimated 100,000 lives.
The TPLF army of Tigray, some weeks ago, had launched at least two rockets into an Eritrean airport, arguing it had acted in self-defence since the airport in Asmara, the capital, had been used to launch attacks against Tigray.
Also, some of the Tigrayan refugees crossing into Sudan say the artillery shells that hit towns in western Tigray had come from Eritrea.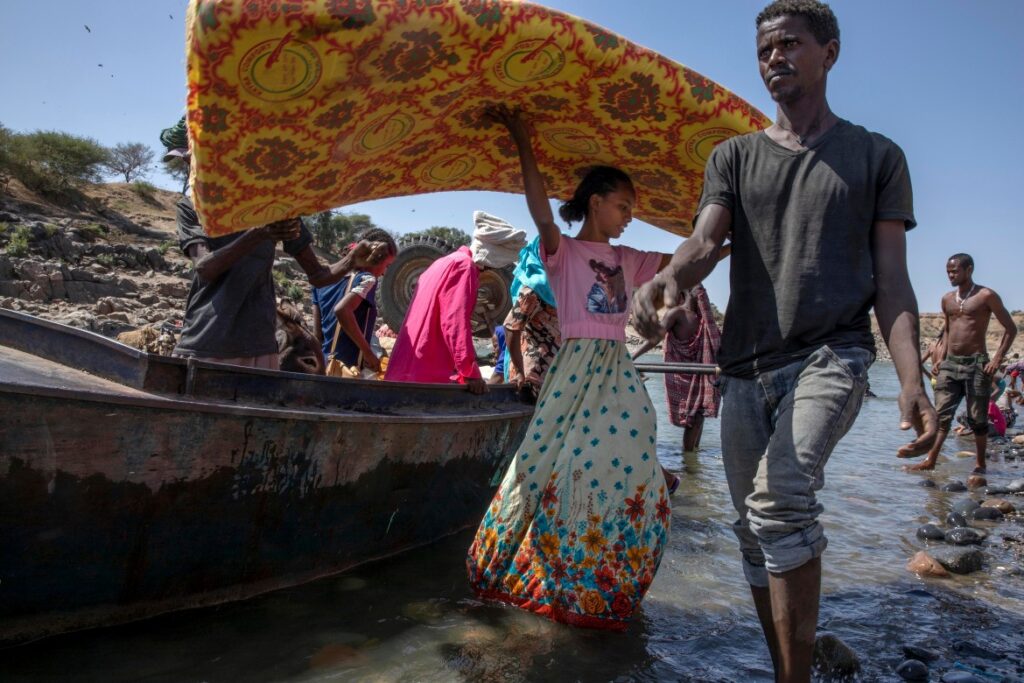 Confirming the reports have been complicated by the lack of access for outsiders, including media, and the cutting off of communications to the region. Phone lines were restored in parts of Tigray this month, but there is still no internet.
The United Nations say almost a third of the Ethiopian refugees fleeing Tigray are children, with at least 361 of them arriving unaccompanied, a stark indicator of the intensity of the war that sent them running away from home.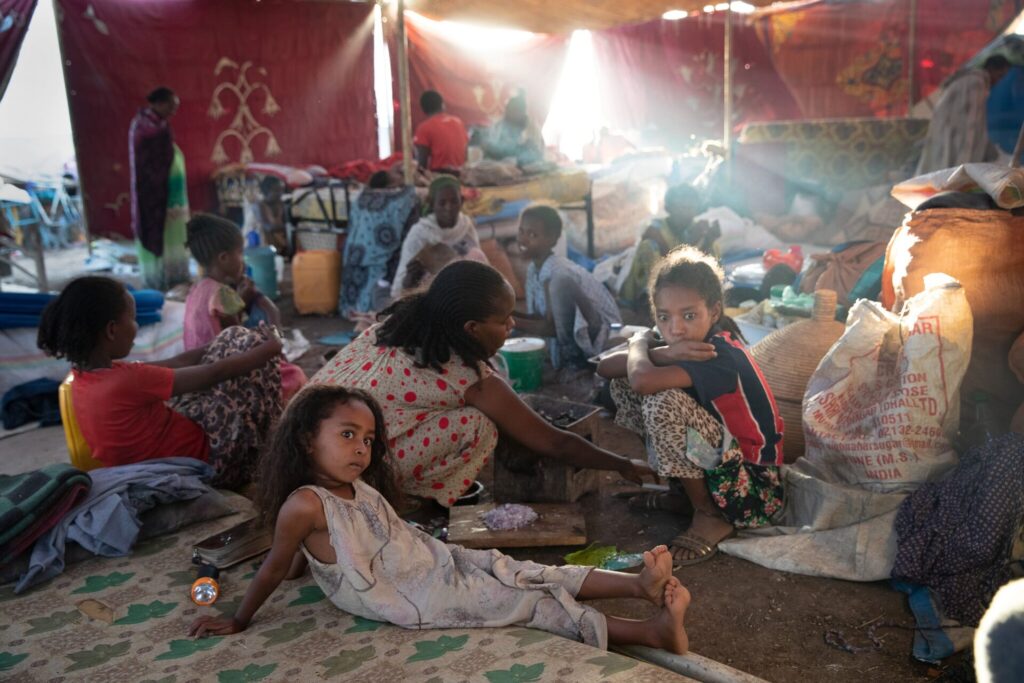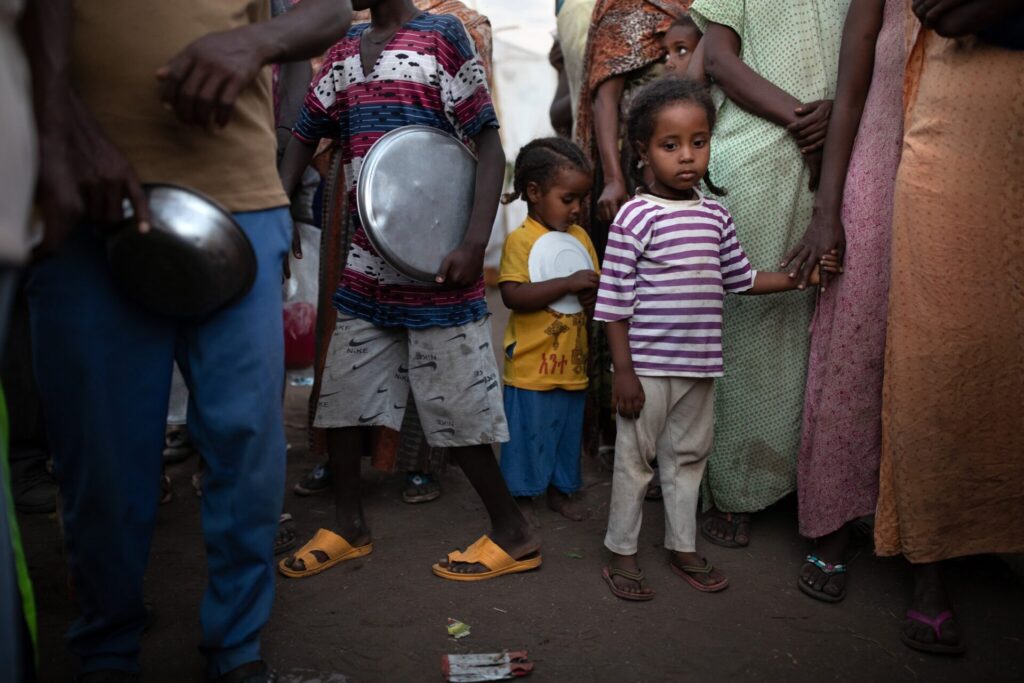 With the violence still raging on, some 2.3 million children in the Tigray region do not have access to humanitarian assistance, according to UNICEF, the U.N. agency for children.
NEWS/PHOTO SOURCE: News Agencies | AP