In a country where more than 60% of the population are less than 24 years old, according to UN population figures, Nigerian youths have shown the world that unity is the key to enforcing changes.
Despite forcing the president and the IGP to disband the violent SARS unit, the youths are far from satisfied as they want total police reforms and for officers in the rogue F-SARS department to face justice.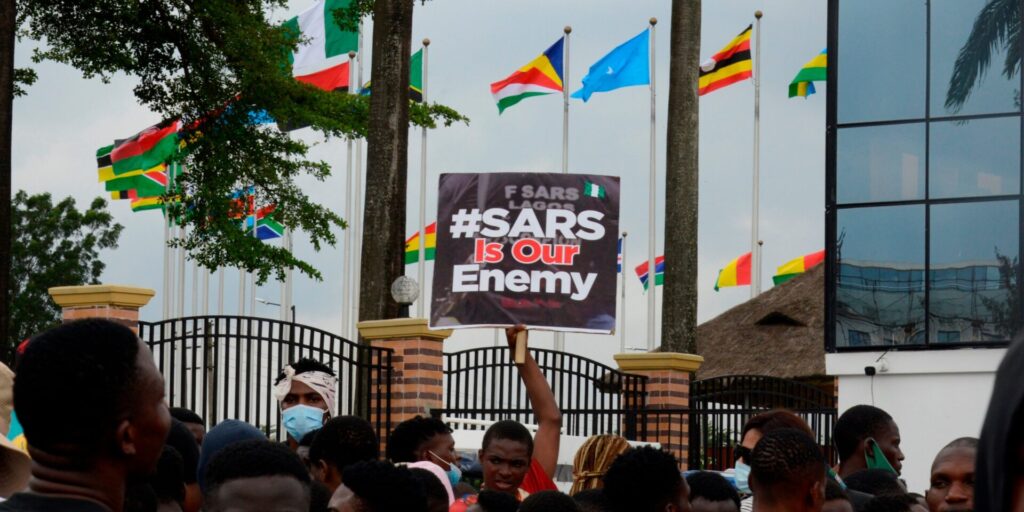 A good number of the protesters are between 18 and 24 years old, and have never experienced steady electricity in their lifetime, did not enjoy free education in the country and had their years at university punctuated and elongated by lecturers going on strike, BBC correspondent Nduka Orjinmo notes.
The frustration with the police is a reflection of the frustration with the state in general.
"What have I benefited from this country since I was born?" asked Victoria Pang, a 22-year-old graduate, who was at one of the protests in the capital, Abuja – and one of the many women who have been at the forefront of the demonstrations.
"Our parents say there was a time when things were good, but we have never experienced it," she said.
The Hatred for SARS
According to news reports in Nigeria, SARS officers typically target and detain young men by accusing them of being online fraudsters, simply on the evidence of owning a laptop or smartphone, and then request arbitrary and exorbitant bail fees before they regain their freedom. In more extreme cases, SARS officers abduct civilian targets and force them to make withdrawals at an ATM in exchange for their freedom, sometimes at gunpoint. The unit also targets young women as well, often claiming, again with scant evidence, they are prostitutes, which is illegal in some parts of Nigeria. There have been several reports of women being sexually assaulted while in detention.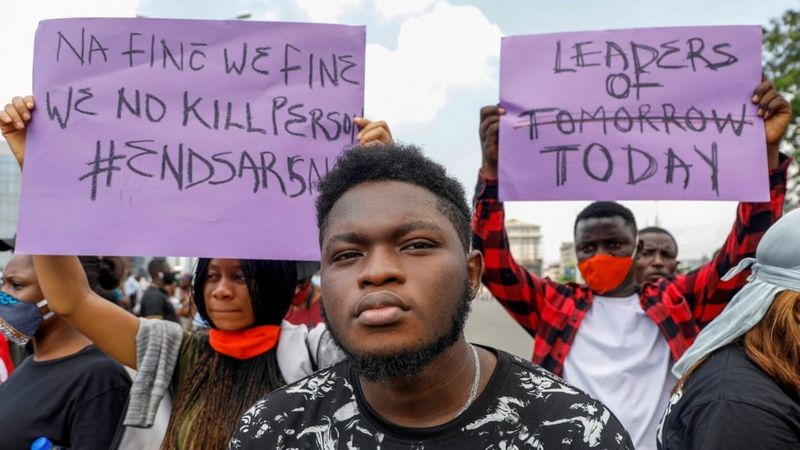 The gathered narrative is that the notorious SARS unit is structured to target successful youths who work hard to earn a living in a country largely unbothered about their wellbeing. To so much as look "flashy" or well-to-do – anything from having a nice car to a laptop or those with tattoos or dreadlocks – are considered potential criminals by this rogue Nigerian police unit called SARS. In Nigeria, being successful as a youth appears to be anti-government, and Nigerian youths are not having it anymore.
In a country where the profiling of young people runs deep in the society, young people who are well-off and whose lifestyle does not conform to the norms in this conservative country are often labelled "Yahoo-Boys" – a slang term for internet scammers.
This is especially true of those who work with laptops, while there are accounts of neighbours who have called security officials on young people who work from home.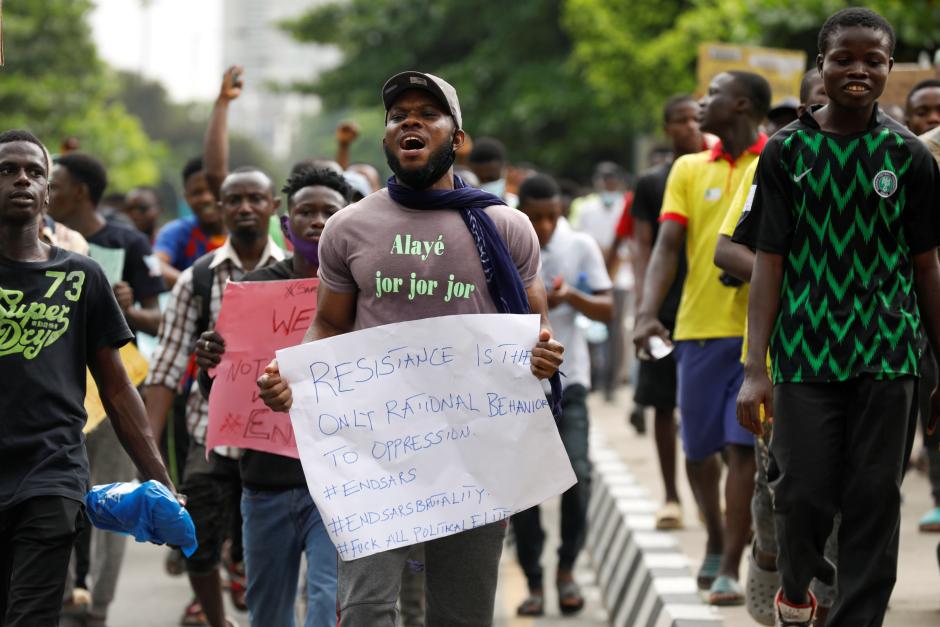 "My estate once called police officers to come pick me up because I was always at home and turning the generator on and living well," Bright Echefu, a 22-year-old website developer, who joined the protest in Abuja, told the BBC.
This summarily exposes the narrow and analog mentality of Nigerian adults, who largely shun technology.
Mobilization and Crowdfunding
The #ENDSARS protest, unlike any other popular protest held in the country, is decentralized. Meaning it is not directed by "leaders" or typical "activists".
Funding of the protests have also been decentralized, as the main source of income for protesters have been donations both home and abroad. The costs of the protests are being funded primarily through donations coming from Nigerians at home and abroad. Particularly, local fintech and tech startups with a youth customer base have been proactive in generating funding— donating and setting up crowdfunding platforms.
Celebrities Getting Involved
A host of Nigerian celebrities have been vocal about the #ENDSARS protest – ranging from Davido, Wizkid, Genevive Naji, Runtown, Falz, Burna Boy, Banky W, M.I, etc. This youth-centred protest is arguably the first of its kind to unite Nigerian celebrities from all walks of life.
Wizkid protested in London while Davido set the ball rolling in Abuja, where his presence stopped police officers from shooting at protesters. He later met with the IGP and suggested steps to take to reform the Nigerian Police Force in general.
Wizkid said in the London protest: "My people, I want this message to go out to every Nigerian youth. Your voice has been heard. Don't let anyone tell you you don't have a voice. You all have a voice! And don't be scared to speak up.
"Next election [2023] we show real power."
NEWS/PHOTO SOURCE: World News Agencies