Archaeologists have uncovered 160 sarcophagi in an ancient city of the dead beneath Saqqara, the Egyptian city of the dead, since September. The wooden coffins were perfectly sealed. They had remained undisturbed for 2,500 years.
A total of 59 Saqqara coffins were found in September and October. Now general director of Egypt's Supreme Council of Antiquities, Mostafa Waziri, has unveiled at least 100 new sarcophagi over the course of the weekend.
The perfectly sealed wooden coffins, as well as a number of statues and other artefacts, were found in three 40-ft deep burial shafts in the vast necropolis.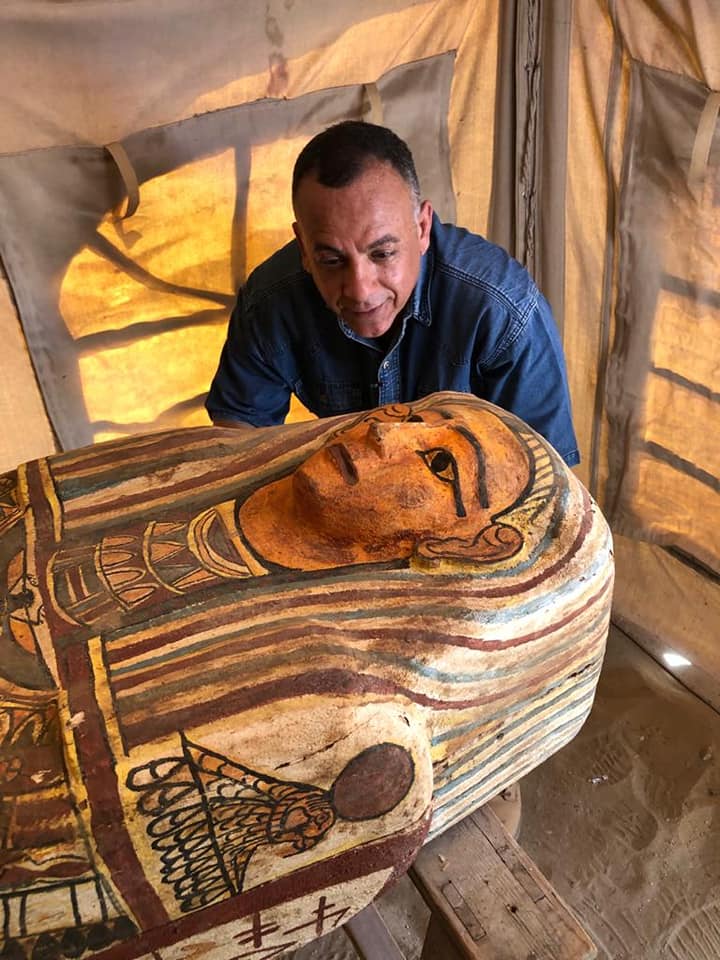 The archaeologists picked one sarcophagus to open live in front of an audience at a small event on Saturday. Then they conducted an immediate, real-time X-ray of the mummy inside, which revealed a short, ancient Egyptian man who'd been in good health before he died between ages 40 and 45.
As reported by The Guardian, tourism and antiquities minister, Khaled el-Anany, told members of the press that the remains date back to the Ptolemaic dynasty that ruled over Egypt for around 300 years, from about 320BC up until around 30BC, and the Late Period (664-332BC).
More than two millennia ago, 160 Egyptians were laid to rest in Saqqara, an ancient city of the dead. Their organs were removed, and their bodies wrapped in linens. Priests placed them inside wooden boxes adorned with hieroglyphics.
The mummies stayed buried in those sarcophagi for 2,500 years — until their recent discovery by Egyptian archaeologists. In the last two months, researchers have discovered a trove of coffins buried deep within shafts below the Saqqara sand.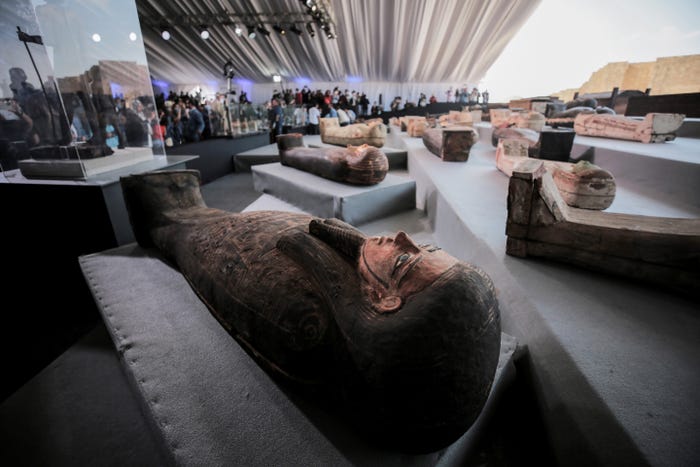 Over the weekend, Mostafa Waziri, the general director of Egypt's Supreme Council of Antiquities, unveiled at least 100 new sarcophagi. That added to the total of 59 Saqqara coffins that had been found in September and October.
These sarcophagi were "completely closed and haven't been opened since they were buried," according to Egypt's Ministry of Tourism and Antiquities.
According to LiveScience, the team uncovered 40 statues depicting the deity 'Ptah-Soker,' at the ancient burial site.
This particular deity is said to be an amalgamation of the Memphis god 'Ptah,' and the Saqqara god 'Soker'. As well as this, archaeologists uncovered 20 wooden boxes bearing depictions of the falcon-headed sky god Horus.
Two further wooden statues were found to be inscribed with the name 'Phnomus,' however the research team is still trying to puzzle out who exactly this refers to.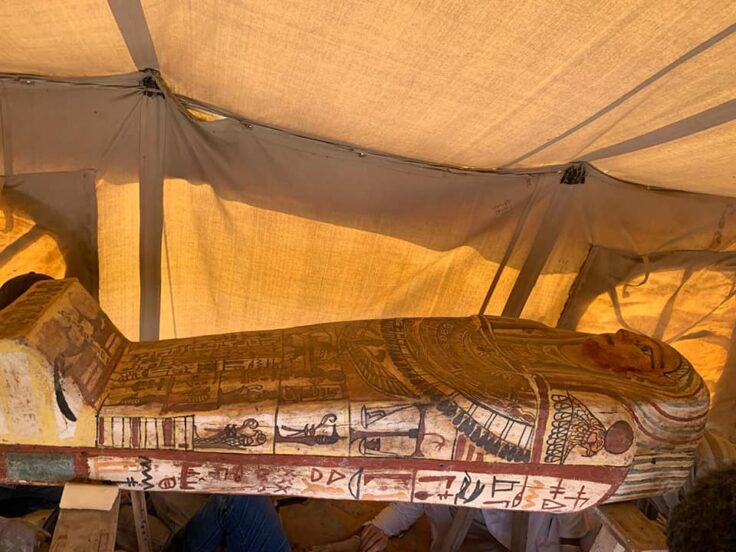 According to reports, going forward, the artefacts will reportedly now be moved to at least three museums in Cairo museums including the Grand Egyptian Museum currently being built close to the famed Giza Pyramids.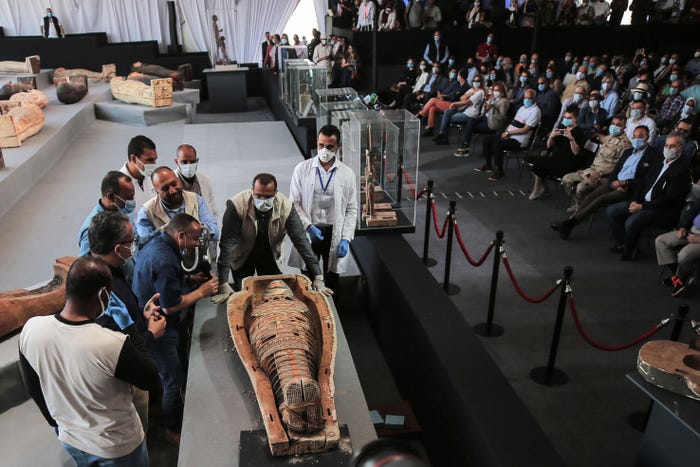 Saqqara received a UNESCO World Heritage Site listing in 1971 and has been at the center of other recent discoveries in recent years, including two mummified lion cubs, according to NBC News.
NEWS/PHOTO SOURCE: World News Agencies