As Spain's death toll continues to rise, a shocking footage has emerged showing patients lying on the floor of Madrid hospitals as they wait to be seen by medical staff.
According to Metro UK, some of them can be seen coughing, while others appeared to be hooked up to oxygen tanks. This sad development is happening at a time Spain's death toll from Covid-19 reached over 2,000 after the country reported 462 more deaths in the past 24 hours.
In the footage that has now gone viral, many other patients can then be seen sitting in rows of chairs wearing face masks. Several of them look as though they are attached to IV drips.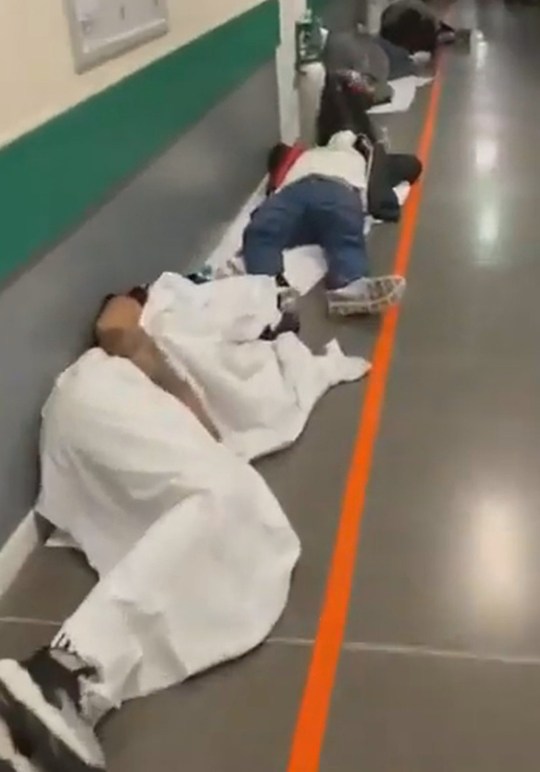 The footage, filmed in the Infanta Leonor Hospital and the Severo Ochoa de Leganes Hospital, was published by local media in a bid to encourage more people to stay at home and obey social distancing restrictions.
Severo Ochoa de Leganes Hospital confirmed that they are 'are not admitting more patients' as they are at 'maximum capacity', newspaper El Mundo reports.
Javier Garcia, a representative for the General Union of Workers, told the publication the hospital's emergency ward was at 'three times' its capacity, meaning many patients are 'without a bed, sitting on plastic chairs for more than 30 hours'.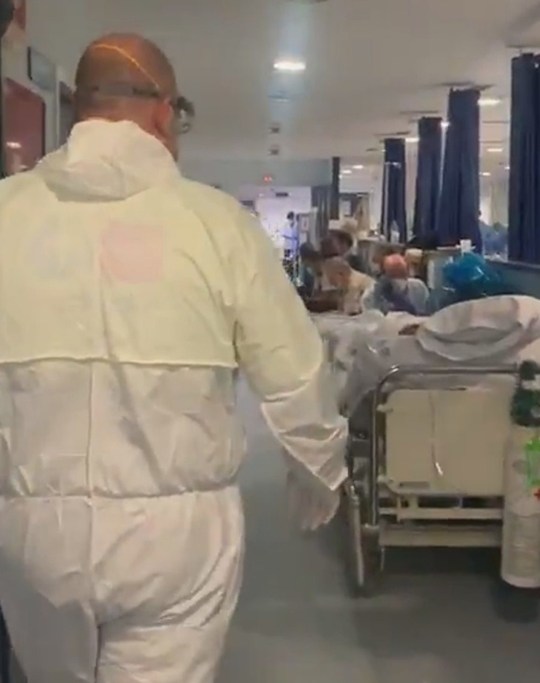 He continued: 'This morning I saw a person on the floor between two seats. Emotionally, this is terrible.'
It is reported that the max capacity for Severo Ochoa de Leganes Hospital's emergency ward is 80, but on Friday morning there were 240 patients in the facility.
Photo Credit: NewsFlash