Obviously aggrieved at the degree at which African artefacts have been looted from the motherland, Congolese activist Emery Mwazulu Diyabanza, who passionately attempted to seize a 19th century Chadian wooden funerary post from a Paris museum, has been fined €1,000 (£901) by a Parisian court.
Diyabanza made the brazen move in June at Quai Branly musuem in a protest that was livestreamed.
He said he had "come to claim back the stolen property of Africa".
He was fined for aggravated robbery and the judge said he wanted to "discourage" similar stunts.
"You have other ways of drawing the attention of politicians and the public" to the issue of colonial cultural theft, he said.
French officials denounced the Quai Branly incident, saying it threatens continuing negotiations with African countries launched by French President Emmanuel Macron in 2018 for legal, organised restitution efforts.
Diyabanza has reportedly staged similar actions in the Netherlands and the southern French city of Marseille.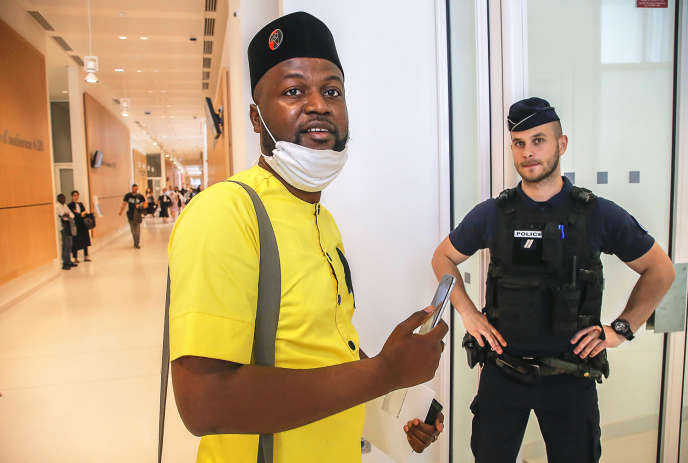 In the half hour video posted to YouTube, Diyabanza is seen wresting the slender post from its fixings. He, along with the other activists, then carry it through the museum shouting "we're bringing it home" but is prevented by guards from exiting the museum.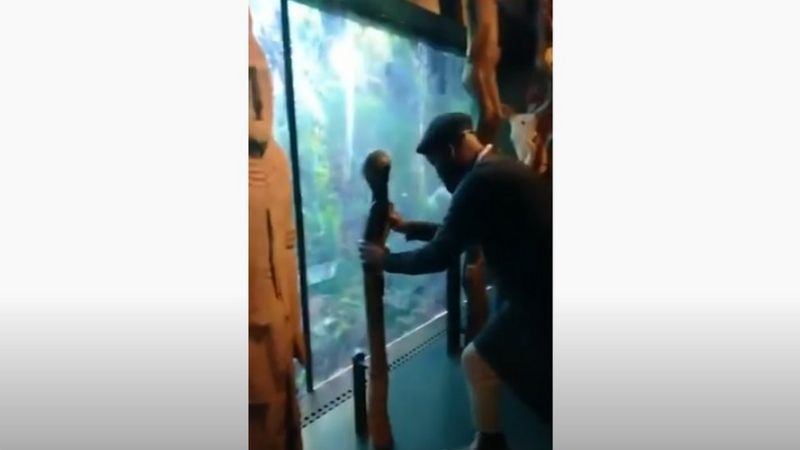 He told the New York Times last month: "The fact that I had to pay my own money to see what had been taken by force, this heritage that belonged back home where I come from – that's when the decision was made to take action."
He described the Quai Branly as a "museum that contains stolen objects".
Diyabanza accused European countries of making millions off African artefacts and said the funeral pole, along with many others, should be returned back to the Motherland.
Three other activists who joined Diyabanza at the museum received suspended fines of €250, €750, and €1,000, AFP news agency reports. A fourth was cleared of the charges.
NEWS/PHOTO SOURCE: World News Agencies/AP