A White woman has been suspended by her company after she was caught on video calling 911 and lying that a Black man was threatening her life and her dog.
Amy Cooper has now been placed on administrative leave after another bird watcher who knows her revealed her identity on Twitter.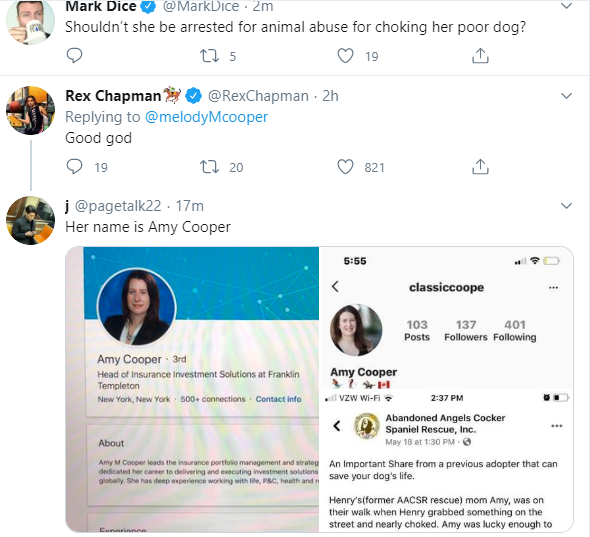 It was soon discovered that she works with Franklin Templeton. Her LinkedIn bio shows that she's the "Head of Insurance Investment Solutions at Franklin Templeton."
Following her racist attack against the black man why lying that he was threatening her, people began tagging Franklin Templeton, the company she works for.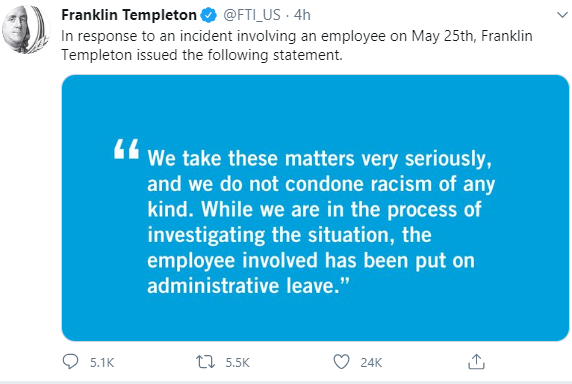 Franklin Templeton has now responded on Twitter.
The statement reads: "We take these matters very seriously, and we do not condone racism of any kind. While we are in the process of investigating the situation, the employee involved has been put on administrative leave."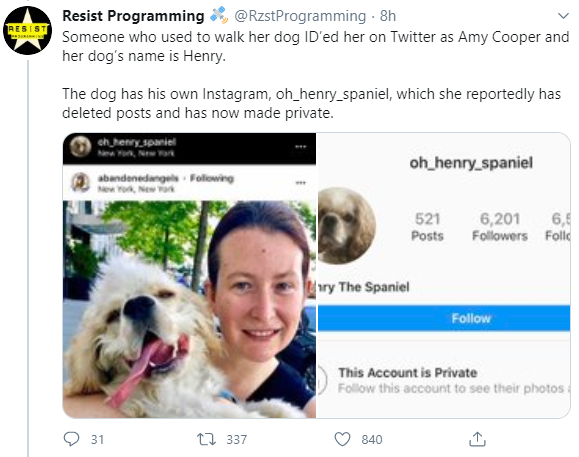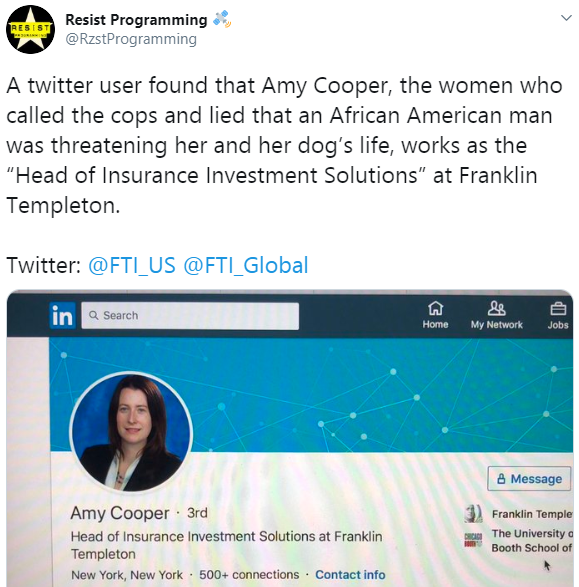 Meanwhile, people have also called on the police to arrest Amy Cooper for making an unnecessary 911 call, lying to cops, endangering a black man's life, and choking her dog.