Like an unfolding horror movie for Africans worldwide, the Wuhanvirus pandemic is not only forced death and fear upon mankind, but more importantly jolted Africans into a badly needed racial reality check
A 7 man Chinese vessel crew was recently found guilty of attempted murder in a South African court, when they threw 2 African stowaways of their ship into the Ocean
Chinese vessel crew found guilty of attempted murder of African stowaways
Stowaways severely assaulted by chinese crew, forced onto makeshift raft and dumped into shark infested Ocean
Three days later they were washed up onto a tourist beach on S. African coast
They had drifted through man eating shark infested areas of Kwazulu-Natal coast
Chinese Captain and six crew members indicted for attempted murder
Chinese crew now free after paying fines
Africans facing criminal charges
Last month in Durban South Africa, Amiri Salamu, 20 and Hassani Rajabu, 30, from Tanzania had climbed aboard and hid themselves inside a Hong Kong registered Chinese vessel "The MV Top Grace", hoping to escape poverty by taking a chance into the unknown world
Eventually caught by the Chinese crew, the Black men according to Paul Herbst, director of operations at IPSS Medical Rescue, were not only accused of carrying the Wuhanvirus but were severely assaulted by the crew
The 2 terrified Africans, were forced onto a makeshift raft, dumped into the Ocean and ordered to paddle with bare hands, 6 kilometres offshore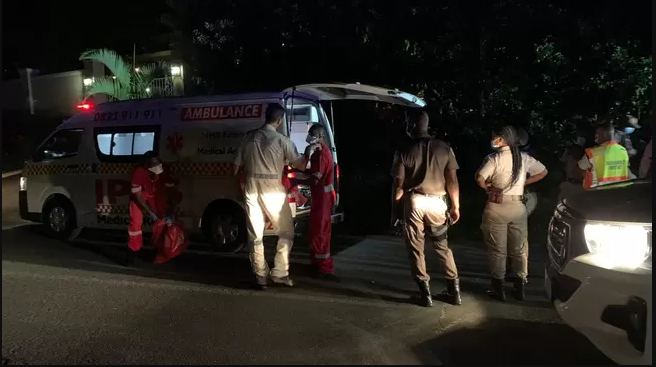 Drifting for 3 horrifying days without food, through one of the most dangerous shark infested regions of the KwaZulu-Natal coast, both men, by sheer miracle, eventually ended up at Zinkwazi Beach near Durban; hypothermic and near lifeless!
The Chinese captain, Cui Rongli and his six man crew Lin Xinyong, Zou Yongxian, Tan Yian, Xie Wenbin, Xu Kun and Mu Yong are now believed to be free after paying monetary fines
The African stowaways have been detained by the South African immigration authorities and are awaiting the results of a Wuhanvirus tests with possible criminal charges inclusive!
Mirroring the same gruesome acts of savage cruelty that took place in Ghana in 2010 when a Ghanaian Navy ship apprehended the crew of a Chinese vessel "MV Run Ning 3" for throwing 3 terrified African stowaways into the Ocean killing 1!
Another gory incident happened in 1991, when Ghanaian Kingsley Ofosu the only survivor of nine African stowaways who sneaked into a cargo ship bound for Europe. After they were discovered, the ship's crew severely assaulted and threw eight of the men off the ship to die in the high sea. Ofosu survived the remainder of the journey hidden amongst cargo, fortunately escaping when they arrived France, where he was able to alert authorities of the murders
With just the inconvenience of monetary fines for mind-numbing murderous acts, will foreign ocean liners plying African sea ports be more "creative" in getting rid of their African stowaways?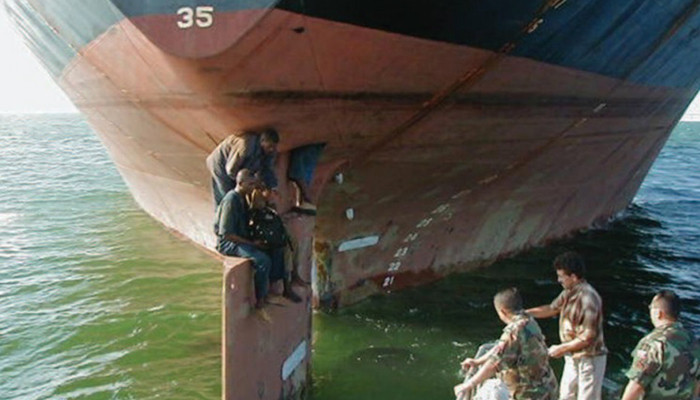 And as the South African government now brandish a tougher new law banning the landing of stowaways in South African ports, what then is the underlying message for ship owners who are largely non Blacks, with Black desperate stowaways at their mercy?
What does this portend for Africans as a whole?
Image Credits: West of England P&I Club