The abuse, attack, and virulent exploitation of Africans in China has taken a new shocking dimension after Chinese police kidnapped a Nigerian businessman for over 12 months now with his whereabouts still unknown.
Felix Awah Elijah, a hardworking Nigerian businessman from Umuorie village, Bende in Abia state, made a living from trading on shoes at his Tomtom Plaza in Guanzu China before his unlawful arrest at his shop in China, and hasn't been seen since then. It is now over 12 months, yet Chinese police have refused to release him. No one knows whether he is dead or alive.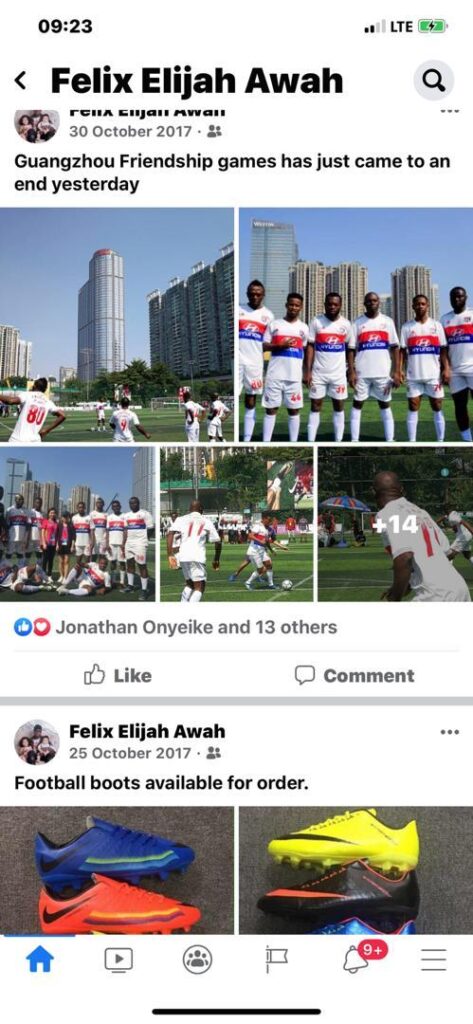 Felix Awah Elijah has lived legally in China for more than 12 years and has a resident permit which allows him to work in the country. His arrest and subsequent disappearance has caused a serious uproar in his home country Nigeria, with many people demanding for his release.
His family members in Nigeria have been left to suffer undue economic and emotional hardship as they cannot reach their son for more than one year and have been left to wallow in fear thinking that he may have been killed by Chinese officials.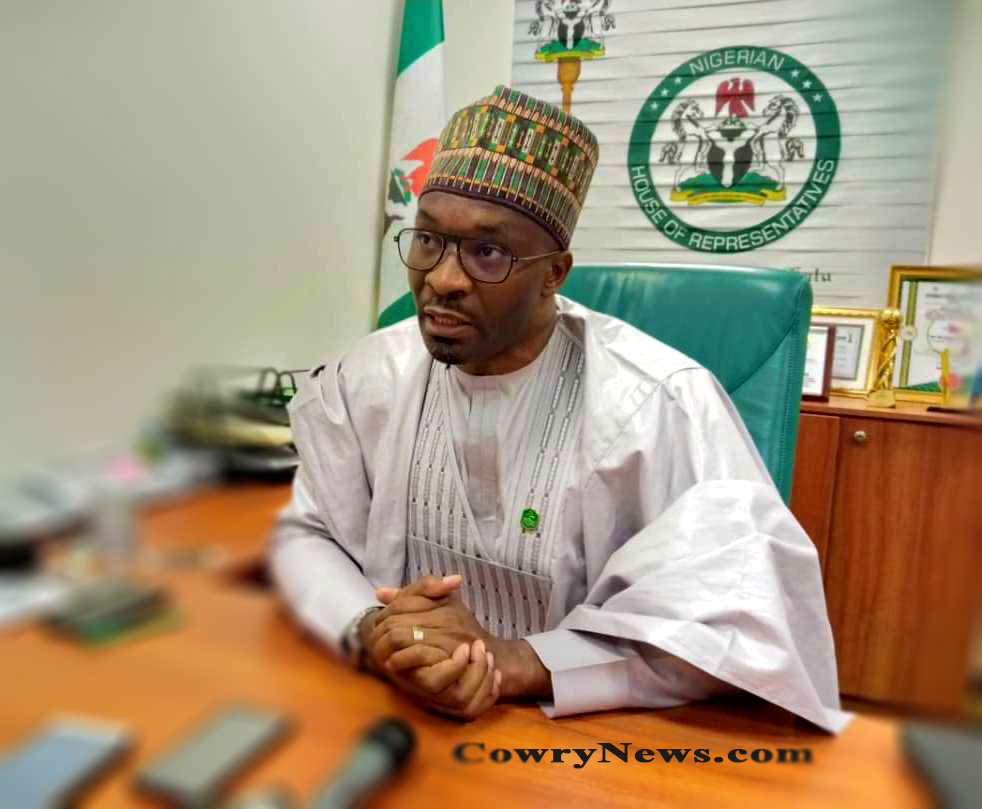 Felix Awah Elijah did not commit any crime and has no history of crime. He does legitimate business which he uses to provide money for his immediate family in China and his family at home in Nigeria.
Everyone knows that China is a notorious communist country that has no respect for individual liberty. Its penchant for human rights abuse is also legendary. But, that abuse should never be allowed on black especially Nigerians living in the country.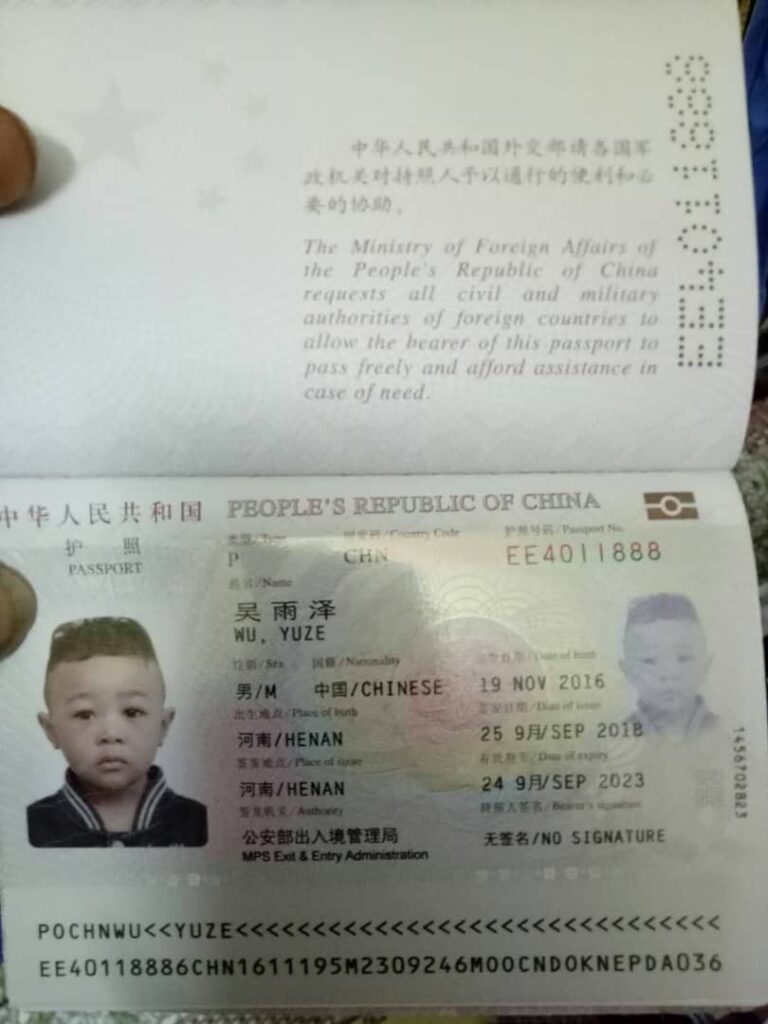 From all indication, Felix Awah Elijah has been an outstanding Nigerian trying to eke a living in China. He was spurred by the love he has for the country that he learnt to speak Chinese fluently and even married a Chinese woman with whom he has two children.
His arrest and disappearance for many months now has left many people back home in shock. The Nigerian community in China have on numerous ocassions written the Chinese authorities to release Felix Awah Elijah all to no avail.
Just as China does to its citizens, by arresting them and making them disappear for years because it frowns at individual liberty, such an evil act should never be meted on a Nigerian citizen who is not under the communist country and has committed no crime.
It is a flagrant disregard of Felix Awah Elijah's fundamental human rights for the Chinese police to arrest him and his whereabouts remain unknown for over a year. It is also an insult to Nigeria as a country. This has raised the important question: how many Africans have been made to disappear by Chinese police in this barbaric manner?
It is sad that Nigerian authorities have not given this matter the urgency and seriousness it requires, that is why China has turned itself into a monster for blacks. A Nigerian citizen doing business in China cannot be made to disappear by the Chinese police and everything will remain the same again. It is a total disrespect to Felix Awah Elijah's country Nigeria that China who has many of its citizens in Nigeria doing business freely, but cannot allow Nigerians to do business in their country.
It disheartening to know how the lives of black people are toiled with and their safety not assured, how they could easily be caged by countries like China with impunity and nobody gets bothered. China has shown itself as an anti-black country because of its history of abuse against blacks no matter where they come from.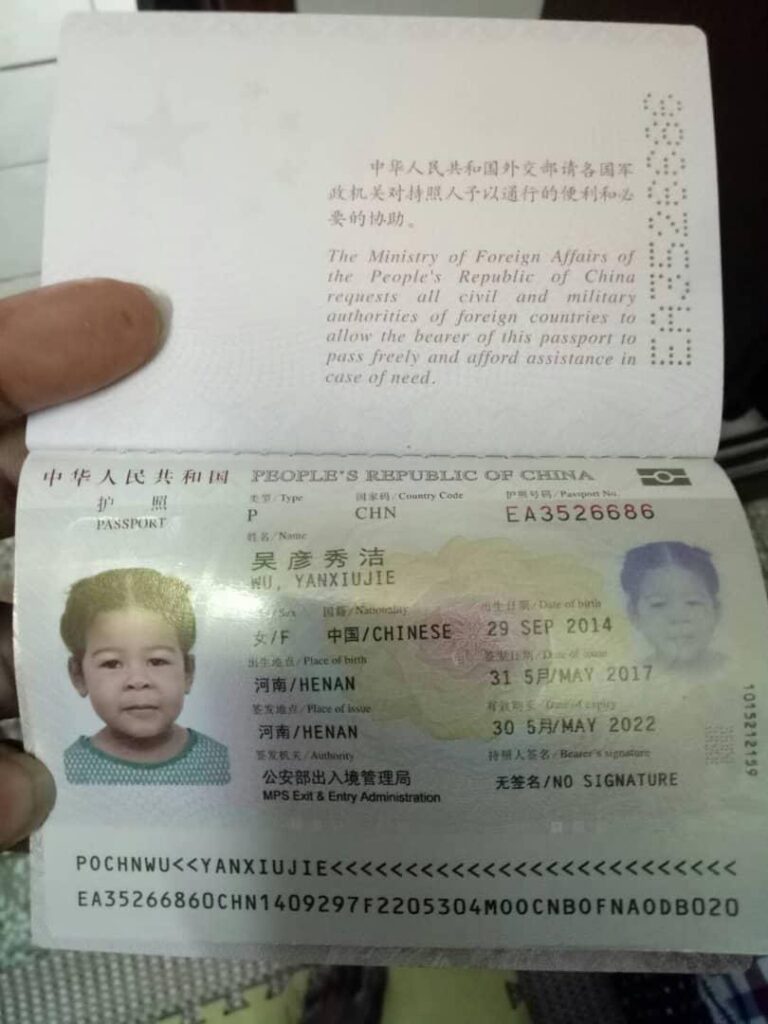 Recently, for no just reason, China pursued blacks out of their homes and forced them to sleep under bridges while accusing them of bringing back coronavirus to the country. Africans especially were hunted, discriminated, and arrested for just being black. White people were allowed to do business and walk about freely, but blacks were chased and arrested by the police in China for just being black and taken to prisons. Some disappeared without a trace till today. It needed videos to be posted on social media, the outcry by foreign governments and threats from African governments before Chinese authorities after lying that such a thing never existed, released blacks in their custody.
The case of Felix Awah Elijah calls for serious and urgent attention from Nigerian authorities especially the embassy of Nigeria in China to act now and demand the freedom of Felix Awah Elijah.
It is also worrisome that the children of Felix Awah Elijah were forced to change their names to Chinese by the Chinese officials and instead of answering their father's name, they answer their mother's name raising suspicion that the whole case might have links with his wife. His children, WU, YANXIUJIE (born on 29th September, 2014 in Henan) and WU, YUZE (born on 19th November, 2016 in Henan) have no trace of their father's name. Their origins have been wiped out by Chinese authorities who abhor any traces of blackness or name on their passports. The whereabouts of his children are unknown. The desire to wipe Felix Awah Elijah's name and link with his children speaks of China's hatred for blacks irrespective of what part of the world you live.
It is therefore pertinent that Chinese authorities provide Felix Awah Elijah now to save his family from further anguish as they continue to cry out for help on behalf of their son lost in a foreign land.